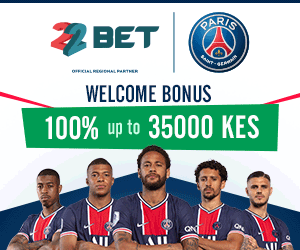 There are specific universities in Kenya which offer distance learning, a student does not need to physically attend classes. Distance learning saves time and cost of studying…it's the most preferred mode of studying by Kenyans working in busy institutions.
Here is a list of universities offering distance learning in MBA in Kenya:
Jomo Kenyatta University of Agriculture and Technology(JKUAT)
ENTRY REQUIREMENTS
A candidate must satisfy any of the following minimum requirements:
Either
Be a holder of a bachelor's degree with at least Upper Second Class honours in any discipline or its equivalent from an institution recognized by the University Senate.
Or
Be a holder of a Bachelors degree with Lower Second Class honours in any discipline provided the candidate can show proven evidence of research ability or three (3) years relevant experience in a relevant field.
Or
Be a holder of a bachelor's degree at pass level in any discipline from a recognized University with five (5) years post qualification experience. If less than five (5) years, the holder must have a Diploma with Credit in a relevant field from Kenya National Examinations Council and any other institution recognized by the University Senate.
ESSENTIALS:
Distance learning mode: online application for admission is a subject to verification of certified original testimonials during registration and orientation period done in each semester.
MODE OF STUDY:
Distance learning: Online tuition, two (2) online CATs, one (1) sit-in CAT towards the end of semester, and one end of semester examinations.
SEMESTER ADMISSION PERIODS:
FEE:
Distance Learning fee for a minimum of 3 Modules per semester: Kshs 19,750/-
For Enquiries on: –ADMISSIONS – Call SWITCHBOARD (067-5870001, 067-5870002, 067-5870003, 067-5870004, 067-5870005) and ask for EXTENSION 1766/1767 (C&D office) . Alternatively, ask for Ext. 1754 or 1764 (Reception) .
African Nazarene University
Concentration

Finance
Project Management

Admission Requirements
2nd class Honours,Upper Division or GPA of 2.7
Or
2nd class Honours Lower Division or GPA of 2.5 with relevant work experience of at least 2 years.
No. of Units for one to graduate
18 Units
Duration of the Program

5 Trimesters or 1 year and 8 months

Mode of Study
Distance Learning
Locations where the program is offered

Main Campus
Nairobi Campus

Next Intake
Fees Structure
DISTANCE LEARNING MODE
PROGRAMS
| | | | | |
| --- | --- | --- | --- | --- |
| | All other | | | |
| | Masters & PGD | Undergraduates | Diplomas | Certificates |
| | | | | |
| Cost per Unit | 14,700.00 | 12,600.00 | 8,400.00 | 4,200.00 |
| | | | | |

1. New students pay additional fees of Ksh. 600 for ID and Ksh. 3,000 for caution fees. AND Ksh. 1000 for CUE Fees These are paid once during first session.
ANUSO (Africa Nazarene University Student Organization) Fees – KES 200 paid each Trimester
Registration fees (Also paid when a student skips a session/Trimester) – KES 1000 each Trimester
Project fees: (c) Diploma students -Ksh. 9,500
Project fees: (a) Undergraduate students -Ksh. 15,450 (b) Graduate students – 60,000
Thesis Fees: MAR/MED,Peace- 70,000
Teaching Practice: Dip. Ed & B.Ed- 15,450
PAYMENT OF FEES TO ANU:
By Bankers Cheque/Draft drawn to Africa Nazarene University or Direct Deposit/Transfer to any of the accounts listed below.
Pay in slip is delivered to the University's Finance office for receipting.
Bank Accounts:
1. Co-operative bank, O/Rongai Branch
: A/C # 01129011316000
2. KCB, O/Rongai Branch
: A/C # 1104427184
3. Standard Chartered bank, Langata Road
:  A/C # 0108096404600 ,
4. MPESA Business No.
: No. 701100

Contacts: P.o. BOX 53067-00200 Nairobi, Kenya,     Email: [email protected] Tel: +254-20-2527170/1-5, 0737270001
Disclaimer: ANU reserves the right to modify the fee structure. Any policy, if changed, may be republished and distributed to all students and relevant parties.
Those are the two universities offering MBA distance learning in Kenya.