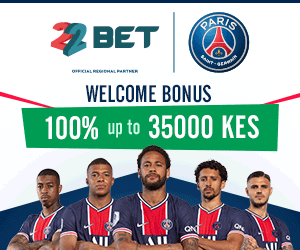 Before you enroll for a degree/diploma in civil engineering in Kenya, you have to research whether the program is marketable or not. One thing I know is that there is no single course that's not marketable—all that's needed is aggressiveness after college and a bit of luck.
Civil Engineering is taught at diploma level, undergraduate and postgraduate. The course was introduced in Kenya about a decade ago and so far over 1,000 Kenyans have pursued it and successfully graduated. The main issue is whether the graduates secure employment or not.
Before the era of Kibaki, local companies secured government tenders to construct roads, bridges and other structures which required civil engineers. Civil engineers secured employment with a lot of ease. But after Kibaki became the president, he started giving jobs to the Chinese, leaving Kenyan companies desperate and broke. Civil Engineers had no option but to seek employment in those Chinese companies. But the challenge is, the Chinese came with their own engineers and technicians. If at all Kenyans were employed by those firms, then it's those who did jobs that do not need specialists.
President Uhuru Kenya succeeded Kibaki, he also preferred foreign civil engineering companies over the local ones. It's a common case that in a company of 100 people, only one local engineer can get employed by a Chinese company.
At the moment, getting a job as a civil engineer is tough. The only place where employment is available is the government institutions. The problem is that even if there are vacancies in government institutions like KCAA, the number of graduates are too many.
From my own observation, Civil Engineering diploma holders are more marketable than degree holders. Most companies ignore degree holders because they are more expensive and half baked.
I would suggest that instead of pursuing civil engineering, it's better to go for electrical and electronics engineering. With Electrical engineering, you have a wide range of opportunities.
At the moment, the chances of securing employment as a civil engineering is 30%.It will take you an average of 4 years after graduation to get employed. But for electrical engineering, employment is guaranteed in your first two years after college. Even if you don't secure a job, you can employ yourself.