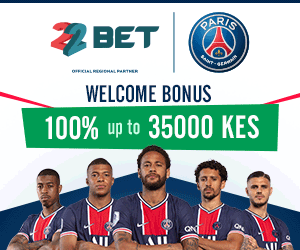 The prices of gas cylinder in Kenya vary depending on where to buy and the type of cylinder to buy. The most popular gas cylinders are Total and K Gas.
When you have an empty cylinder, you only require to fill it.
To buy 6kg Total cylinder with gas, it will cost you Ksh 3,600 and Ksh6,370 for 13 kg gas.to refill Total gas,it will cost you Ksh 1,000 for 6kg gas and Ksh 2,170 for 13 kg gas.
However, if you refill in the shops owned by middlemen, you'll pay less. I usually fil the 13kg gas with Ksh1,900 and 6kg gas with Ksh 850.
Kenol Kobil also sells good gas cylinders. The normal price of refilling 6kg gas is Ksh 1050.The 13kg gas cylinder costs Ksh 2,150 to refill.
If you wish to refill the cylinders cheaply, go to the middlemen but if you want to be 100% assured that the gas has the right weight, go to the petrol stations.
To buy a new 13kg K-Gas, you'll pay Ksh 6,500 while a 6 kg gas costs Ksh3,500.
The price of gas cylinders in Kenya is determined by government tax and the vendor. If you buy at the petrol station, you'll pay higher than someone refilling at the middleman's place. But you must be careful when you are refilling with the middlemen because they normally sell gas which does not have the required weight to increase profit margins.
Afrigas is another brand by Vivo Energy and it retails at Ksh 3,500 for 6 Kgs and Ksh 6,500 for 13 kgs.The refilling price is the same as K-Gas and Total.
It's always advisable to buy the 13kg gas because it's cheaper to refill than the 6kg gas.The 13kg gas will also serve you better.