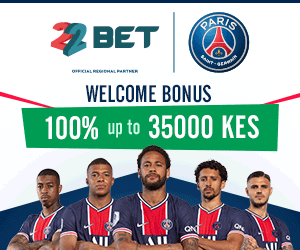 The average monthly income of Kenyan bloggers in Kenya is Ksh 30,000. However, there are a few of them who pull in more than Ksh 500,000 per month. In 2020, most of them have been affected by COVID-19, resulting to drastic drop in the income figures. But there are specific blogs, like Tuko News whose growth has been progressively positive.
How much exactly do specific bloggers in Kenya earn? Here are the estimates of income figures for specific bloggers/blogs in Kenya as of 2020:
Tuko News—Ksh 3.5 million per month
Standard Digital—Ksh 6 million per month
Nation—Ksh7 million per month
Kenyans—Ksh 2 million per month
Robert Alai—Ksh350,000 per month
Cyprian Nyakundi—Ksh 400,000 per month
Bizna Kenya—Ksh500,000 per month
Business Today—Ksh300,000 per month
Ghafla—Ksh800,000 per month
Daily Post Kenya—Ksh150,000 per month
Mpasho—Ksh300,000 per month
Kenyaplex—Ksh300,000 per month
Citizen TV—Ksh2.5 million per month
The Star—Ksh3.5 million per month
Pulselive Kenya—Ksh 900,000 per month
It's unfortunate that the same old blogs continue to dominate even as thousands of new blogs are created every day. One reason why new blogs don't break even is because they don't come up with unique content…they always copy from the established blogs.
The income numbers for Ghafla, Daily Post Kenya, Mpasho and Kahawatungu dropped drastically because they were banned from AdSense—more than 98% of Kenyans monetize through AdSense.
I know those who are aiming to become bloggers would like to know how much they can earn from AdSense, here are the figures.
10,000 monthly page views—Ksh2,000
20,000 monthly page views—Ksh3,500
50,000 monthly page views—Ksh8,000
100,000 monthly page views—Ksh 15,000
200,000 monthly page views—Ksh 30,000
500,000 monthly page views—Ksh 80,000
1 million monthly page views—Ksh 140,000
The best traffic you'll get in a month to become comfortable is over 1 million monthly page views.
To start a blog in Kenya, you need a capital of Ksh 3,000 to Ksh30,000. There are four things you require: a domain name, website, hosting space and how to make money. You can buy a domain name and hosting space per year from Bluehost for Ksh 2,500.To do so,click on this link
If you need the services of a web designer, contact HostPinnacle Kenya, they will do it for Ksh10,000 to Ksh20,000.Click here to contact HostPinnacle Kenya
A new blog needs at least one year to start getting reasonable traffic.
I know many of you may want to know how much Venas News earn per month.Well,in 2015 I was making Ksh 450,000 from AdSense.I later dropped AdSense for affiliate marketing and sponsored content.My income more than doubled.One of the programs I joined is 22Bet,click here to register too
Currently,I own 5 active sites .I make money from more than 50 affiliate programs.Let's say each program brings Ksh 20,000 every month.The total amount will be more than Ksh1 million.Some of the programs,like 22Bet generates over Ksh300,000 every month for us.