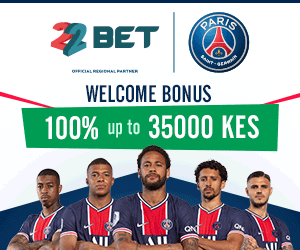 There are known TV brands in Kenya with the best quality possible.If you are planning to buy a television,make sure that you go for the best brand,something that can last for more than a decade.
We have reviewed TV brands in Kenya and here is a list of the best from the available brands:
Sony
Sony televisions are ranked the best in the country, and in the world. One of the reasons they rank highly is because of the Sony brand and the TV's image quality.
Though Sony TVs are relatively expensive, majority of Kenyans don't mind the price, they go for quality over price.
The most popular size of Sony TV is 32 inch and it comes in digital, Smart and 4K specs. The common digital TV costs less than 4K and Smart TV.
Today, if you don't mind about the price, go for Sony digital TV, and if you want to buy a genuine one, visit Jumia website through this link(Click here to view Sony TVs) and get one.
Samsung
Samsung is the second most popular TV brand in Kenya. Citizens prefer Samsung over majority of available brands due to the company's history of manufacturing quality products.
Samsung TVs come in different sizes, but the most common sizes include 24 inch,32 inch and 43 inch TVs. In a small family set up, the most recommended size is 32 inch.
In the market, especially in Nairobi, there are fake and genuine Samsung TVs, it's recommended you purchase from a reliable shop.
If you need a cheap Samsung TV, there are two options:Jumia or Luthuli Avenue, but if you need class, you can visit supermarkets.
For my case, I always buy from Jumia if I doubt guys at Luthuli. The nice thing about Jumia is that if you find any fault in the TV, you can use your warranty to return it to the company and get it repaired or replaced. To purchase Samsung TV online, you simply visit Jumia website through this link (Click here to visit),make and order and wait for Jumia to deliver.
Hisense TV
Hisense is a sister to Sony and is one of the best TVs to own in Kenya. For anyone who is planning to buy 32 inch television TV,I would encourage you to buy Hisense…I own one and I can tell it's an excellent TV.
The first time I was introduced to Hisense by a friend, I wondered which animal it is.I remember telling him, "let me buy this one but if I find it's not worth the price,you will refund me the money". He also challenged me, "if you find it's good, you will pay me Ksh 1,000 for helping you to make the right decision". After I bought it and tuned the channels, more than 120 channels were available. I was shocked to see very clear images…I think it's because of Hisense's resolution. After one week, I sent my friend Ksh 1,000.I have since referred several of my friends to buy Hisense TV.
If you want to try Hisense TV, here is where to buy it (Click here to buy)
TCL
TCL is another brand most of you are not familiar with. This TV is wonderful, and it's very cheap.
While the cost of a Sony 32 inch TV is Ksh28, 000, TCL of the same specs and size costs Ksh21, 000.Surprisingly, the same services you get from Sony are equally the same you'll get from TCL.
Without doubts, I will recommend this TV to anyone willing to buy cheap and gain more. You will tell me about the feeling after you have purchased it.If you need one, you can click here to make an order
LG
LG is the last in our list of best TV brands, but that does not mean it performs dismally-this brand is as powerful as Sony, Samsung,TCL and Hisense.
For people who have used LG fridges, phones and other products manufactured by the LG Company, you will side with me that the products don't disappoint. That is the same service you will get from LG TVs.
If you need an LG TV, you can order through this link (click her to order)