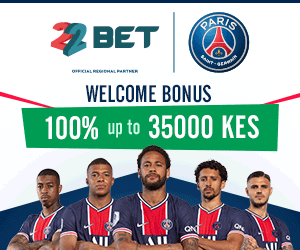 The entertainment world has become diverse over the years and has attracted lots of gamers from all corners of the globe. Billions of players come together and have fun, enabling them to reduce their everyday burdens. In the gaming industry, online gaming is the most popular.
Revenue generated from online gaming has been skyrocketing every year and is expected to keep on increasing. The industry generates astonishing revenue when you consider it is solely based on online acquisitions and sales. It is wide, as it combines casino gaming and sports betting, including soccer betting and other forms of betting. Despite things running smoothly for the industry, there is even more to expect in the coming days.
One of the top ways that make the industry rake in loads of money is due to their marketing strategies. Stakeholders use links, commercials, short videos, ads, and other techniques to increase the popularity of games themselves, accessories, and gaming devices. The increase in traffic augments sales leading to the generation of income.
Marketing opportunities are nowadays expanding in various directions. Today, affiliation is one of the most popular trending strategies in the market. It has been used in the gaming industry and tech, health, entertainment, and much more, proving to be a big success.
An unusual approach to marketing
Affiliation is a marketing technique that works differently since it brings together two parties whose main focus is on their services- one is the actual advertiser, while the other one is the publisher whose duty is to promote the product. For example, Betway, a betting platform, can partner with a sports entity to exist. It makes little sense for advertisers to own marketing departments that need a fortune to run, yet a better avenue is cheaper.
The affiliate platform offers the answer since it can bring the two parties together. Through the automated interface, the two parties can find each other depending on their demands and needs. It is important to note that no manual search is needed. Once a deal is agreed upon, publishers come up with banners, ads, and special links that direct buyers to the actual product pages.
Basically, that is how affiliate marketing operates. Online gaming is one of the most growing industries in the world right now. With the integration of affiliate marketing, it is expected that it will keep on rising.
How it works
It works somewhat the same way it does in other industries. It uses the most popular online platforms such as YouTube to promote certain products. Online casinos have adapted to the trend for years, generating high revenues and ensuring people visit their websites in numbers.
Advantages of affiliate gaming
The greatest advantage affiliate marketing can make use of is the huge fan base. Publishers easily engage people with different preferences and tastes. More often, they find people who receive the product positively and keep on demanding for more.
Future of gaming affiliates
As time passes, revenue generation methods in the gaming industry have become more effective and sophisticated. As of today, affiliate marketing holds the center stage of the industry marketing strategy, with Betway and other top brands utilizing every single opportunity.
They are not the only ones benefiting from the strategy since advertisers get to save in a lot of money they would have spent on advertising. Therefore, the situation is considered a win-win situation. Affiliate marketing is surely the way to go in the future.