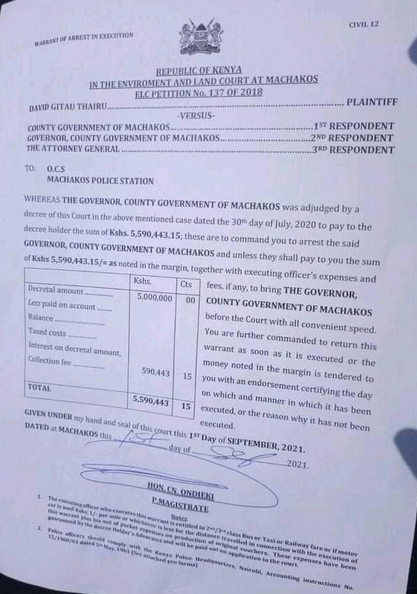 Machakos Governor Alfred Mutua may sleep in a cell today after a warrant of arrest was issued to him by a Machakos court over Ksh 5.5 million.
Dr Mutua was required to pay the debt on 30 July 2020 but he failed to do so, forcing the court to issue a warranty of arrest to the Governor. In response, the governor said:
I have been notified of a warrant issued by the Machakos Environment and Lands Court for me to appear before it.
I wish to clarify that the warrant is not directed to me as a person BUT to my office as the Governor of Machakos. This is normal in government.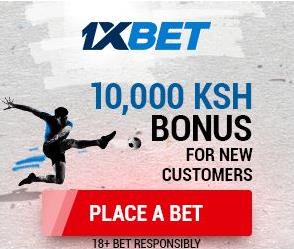 Further, the county lawyers who have been dealing with this matter are moving to court under certificate of urgency to set the orders aside.
This is especially so because the county is willing to pay once funds are available and further that as Governor I'm not liable for the mistakes of commission or omission of officers in the county government.
I'm a believer in the rule of law whose core tenet is obedience of court orders"
It's barely two weeks since he separated with his wife.If the lawyers fail to represent him well, he might be arrested and thrown to jail.