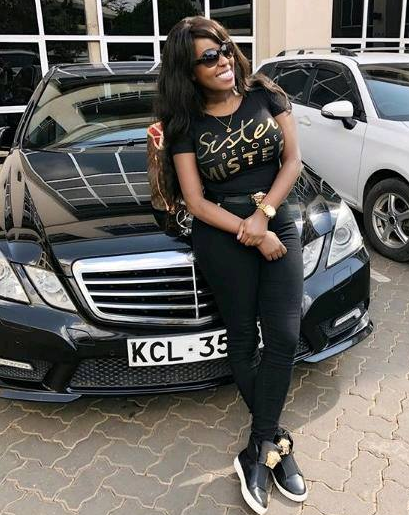 Believe it or not, Lilian Muli drives a sleek Mercedes Benz worth Ksh 4 million.The Citizen TV News anchor is one of the highest paid journalists at the media station, taking home over ksh600,000 every month. She is not allowed to use matatus.
Lilian bought the brand new machine with Ksh4 million cash last year—not from a loan. The top of the range car is always parked at Royal Media Services offices when Lilian is available.
The journalist divorced Kanene for a Kisii man who she later labelled,"community husband". Lilian is now a single mother of two and she has declared that her future husband must be a millionaire.
Here is the car she drives: