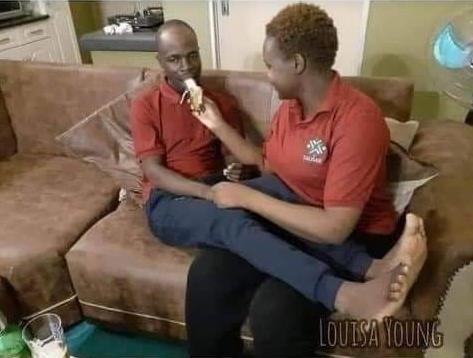 A Kisii man identified as Philip Onyancha Murubi has raised eyebrows in the internet after posting pictures of how his wife treats him at home. In a post on his Instagram, Mr. Onyancha said women were created to serve men.
He added that no woman can survive without a man.
" I am the king. The only obligation I except is total submission, service and most importantly, obedience. Nikikohoa, lazima uhitike. My fellow, you are not a man if you are not been taken care like this." He posted.
Onyancha did not enjoy his afternoon after women stormed his Instagram account to prove they are equal to men.But the determined Kisii stood his ground.