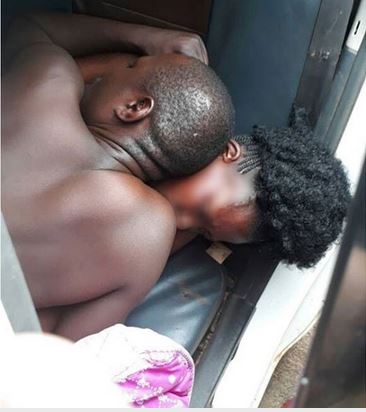 A middle aged man has narrated his experience while living in a Mabati House in Nairobi.On his Facebook wall he wrote:
Nakumbuka kuna wakati nilikuwa naishi nyumba ya mabati baba dogo.Hiyo nyumba ilikuwa tu single room,sikuwa nimeoa.I used to hear everything my married neighbor was doing.This guy used to work in mjego,he also used to go to the gym.His wife was fat and brown—nilikuwa namtamani tu sababu alikuwa anaonekana mtamu,lakini sinema niliipata kila usiku.
There is this one day,I had slept at 8 am,nilikuwa nimechoka sana.But at 11 pm usingizi ukaisha.Nikasikia jamaa akimwambia,"toa suruali sasa nionje utamu,majirani wamelala".Usingizi ukaisha paaaa na nikakaa macho.Kidogo kidogo nikasikia,"waaaao,waaao,achiiiiii,Kitu yangu ikajaa kwa nguo huku nikisikia.Sauti za pwachu pwachu,chogo chogo zikazidi.After kitu like 1 minute nikasikia tena,"aki utanimaliza,uuui,leo umekula mkombero?".Niliendelea kusikia hadi mwanamke akamaliza.That night sikulala kabisaa….aki kukuwa single ni kitu mbaya.
The following morning nawaaangalia na kushangaa.
The same thing used to happen almost daily.Jamaa hakuwa anaenda break.Nami pia sikuchoka kusikiza because nilisikia vizuri.I used to sleep mchana ndio usiku nisikie maneno