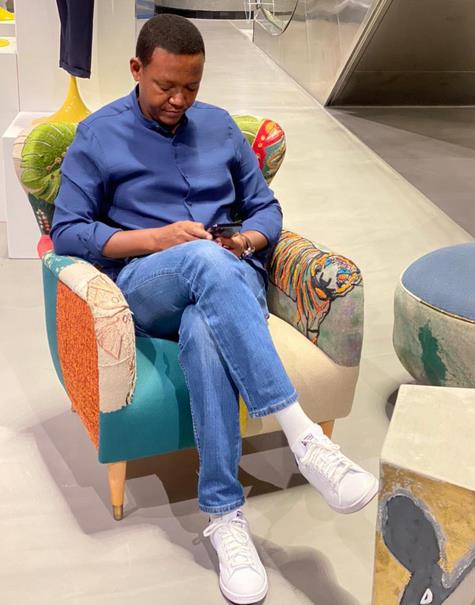 Machakos Governor Alfred Mutua has explained to Kenyans how he made his millions. The governor was to show Lilian Nganga that he was rich even before meeting her.
According to Mutua,he made most of his cash in Dubai which he used to invest locally. Below is the full story from the the Governor:
"I have spent a few days in Dubai on my way home. I feel motivated to share:
I was comfortably working as a lecturer and also as a foreign correspondent in Sydney, Australia. I had a PhD and even served as a Communications Director for a massive organization. I was on my fifth year in Australia and things were looking up and up.
My expansive work got me noticed and I was head-hunted to work in the United Arab Emirates. I received an e-mail while I was on the island of Bioko in the capital city of Equatorial Guinea called Malabo, offering me a job. I was reluctant at first but a few months later, the thought of being close to home tipped the scales (plus the hefty pay package they offered).
And so, I came to Dubai to be an Assistant Professor of Communications and Media at Zayed University. I then transversed the Middle East researching and writing. I embarked on making films in the region and at the same time got a lucrative consultancy job with a leading media house in Kenya. I had several weekly columns in newspapers in Kenya (remember Msafiri?) and was becoming reknown as a communications specialist.
It was then that Kibaki's Government noticed me and found me and I quit my Dubai job and came to Kenya (taking a huge pay cut), to be the country's founding Government Spokesperson.
It was working in Dubai, though, that stabilized my financial world. I was able to use the monies I made there to clear all loans and buy properties, including land in Kenya. I was also able to buy equipment for my production company (did someone say Cobra Squad?) and undertake many other investment ventures.
I came back home to serve my people and I feel blessed that I came back financially stable because of my time and opportunity offered to me in Dubai. For that, I will always be grateful to Almighty God"