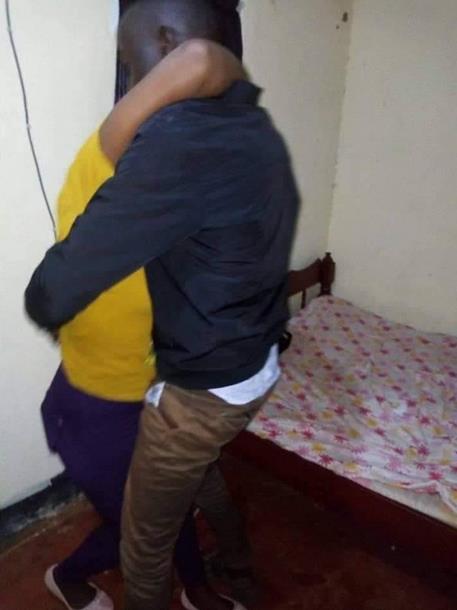 There was drama in Kisii CBD yesterday when a Kamba lady and Kisii man got stuck while trying to have sex in a lodging. The two had booked a room for 2 hours and ready to start the game when all of a sudden, they got stuck as the man was trying to remove her clothes.
The Kamba lady had travelled to Kisii to buy some items for business from the Kisii man,kumbe they had been eating each other. Her Kamba husband suspected that there is something happening between the two, he went straight to Kitui and obtained Juju which he applied on his wife's t-shirt prior to the memorable journey.
The wife travelled knowing that she would be eaten that day. While they were ready to settle and pass with each other, a force came which pulled them together. When it persisted, they screamed aloud, alerting everyone who was around, even madmen.
The entire Kisii rushed to the scene only to find two people stuck to each other while embarrassed. The husband was alerted and he is demanding Ksh200,000 before he releases them.