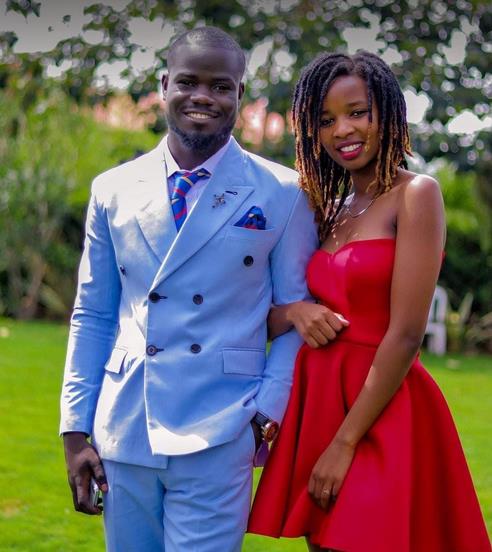 Comedian Mulamwah has finally broken up with his girlfriend of many years. We are reliably informed that the comedian was advised to take his newborn for DNA test and the result was shocking.
Mulamwah, who took us through Sonnie's pregnancy journey did not believe what doctors told him. He immediately went home disturbed and revealed to his furious girlfriend the result.
Upon receiving the news, Sonnie was equally frustrated. She started accusing Mulamwah of sleeping with other women while she was pregnant. The two almost fought but the commotion forced their watchman to rush to the scene and cool the temperatures.
We are also informed that Sonnie moved out last month, she now lives in a single room in Eastlands where she pays a monthly rent of Ksh3,500.Mulamwah is also contemplating moving out to a smaller house. The two ended their relationship last year over infidelity but they reconciled. This time around, it seems they won't have a reverse gear—each of them has moved on.