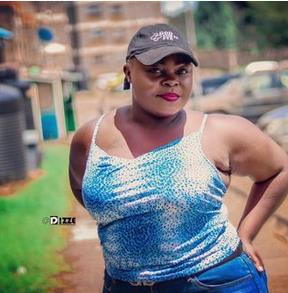 Musician Steve Simple Boy has unveiled his new girlfriend who by all standards is perfect for the Steve.Pritty is the name of the new girlfriend.
The two live in Kibera where Pritty visits Steve every weekend. The lady has been with Steve for the past one year and she loves him to the moon. Steve on the other hand says he is proud of her:
"This is my girl, I love her so much, he is the one who understands me", said Steve in an interview.
Steve is always spotted with Pritty in Kibera streets every Sunday, sometimes they go to church together.
"Stivo is a God-fearing man and goes to church every Sunday, he is caring, hardworking, and always protects me," Pritty said in an interview
Below are photos of the beautiful girl who Steve can't sleep without dreaming: