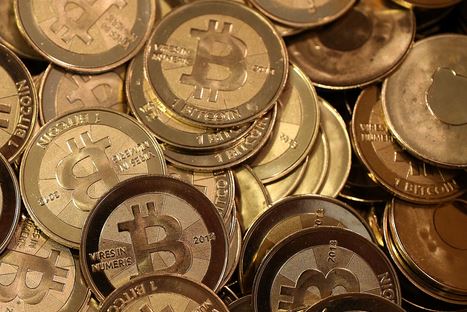 Over the last decade, bitcoins and other cryptocurrencies have become popular since they have a vast potential and can impact the nation's economy. Countries like Cuba and El Salvador have legalized the use of cryptos as a means of payment, and here in our country, we are on the right track. Kenya is well known for trading cryptocurrencies outpacing the more developed countries like China, Russia, and the U.S.
As more Kenyans are switching to cryptocurrencies and bitcoin, the million-dollar question is how can I buy bitcoin in Kenya? Worry no more. This article guide sheds light on everything you need to know about buying and selling bitcoin in Kenya.
How to buy or sell Bitcoin in Kenya
Choosing the right yet credible way to purchase or sell bitcoin can be daunting. Most significantly, digital currencies are decentralized and not answerable to any government or authority. Below are some convenient and practical steps to buy bitcoin in Kenya.
Primary requisite: To buy or sell bitcoins, you need a technical gadget such as a laptop/android mobile/PC. These are the primary requisite for trading cryptos.
Registration: You need to register with a trustworthy site to trade cryptos. There are numerous websites with which you can register. To enter into the bitcoin crypto world, you must register. The websites you can use for your registration are Binance, Paxful, Cex.io, Changelly, BitMex, Kraken, Coinmama, LocalBitcoins and many more.
Verification: To comply with the high-security level, a level 2 identity verification is required. After confirmation, you will be required to configure the best payment method out of sixty payment options.
Specify the search criteria: Add the type of cryptocurrency, the amount to be purchased, the payment method, and confirm the order. There is no minimum value to the amount of crypto you can buy. To your surprise, you can even buy the millionth part of bitcoin. It depends on the available funds in your wallet.
Confirmation of transaction: After finalizing the transfer amount, you can confirm the transaction to receive the Bitcoins in real-time in your account.
How to buy Bitcoins via Mpesa
Mpesa is Kenya's most widely used means of payment, and it has spread its wings globally. To help you exchange cryptocurrencies, there are cryptocurrency trading platforms. There are hundreds of them, and the good thing with all of them is that you can buy or sell cryptos using Mpesa.
Depending on your preference, you can choose the best crypto trading platform based on your needs. Here is a detailed example of buying bitcoins in Kenya on Yellow Card.
· Sign up on your Yellow Card account through the mobile app or the web. After signing up, you are automatically assigned a free bitcoin wallet.
· To fund your account with Ksh, select the Mobile Money option
· Fill in the amount you want to deposit
· Choose your mobile service provider and fill in your mobile number
· Confirm the amount you would like to deposit and authorize the transaction
· Confirm the transaction by clicking the button below
· Your account will be credited in real-time with the amount you have deposited
· The withdrawal process is easy, and you can withdraw your funds at anytime
· After your account is funded, use the "Buy Bitcoin" option and enter the amount you want to buy. Once you confirm your order, your bitcoin will automatically reflect your blockchain wallet.
Final thoughts
The future of Cryptocurrency is bright, and it brings unlimited benefits to those who use it. With every day passing, bitcoin progresses as a digital asset, and the process has become safer and easier. You can either do it yourself or implore the services of experts to help you with buying, selling, and flipping cryptocurrencies.
Buying cryptocurrencies doesn't have to be challenging. Thanks to this article, you can buy bitcoins at the comfort of your home or any other place.