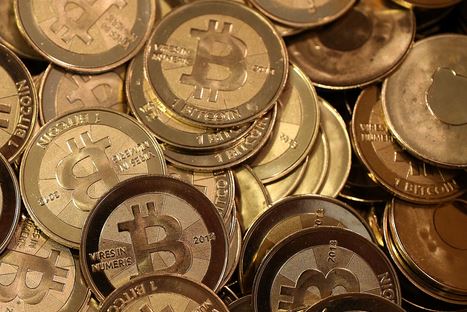 With the prices that are constantly going up, you might find excitement in cryptocurrency investment. But getting started can seem very confusing, and you may not know how to begin. 
Getting started is one of the issues that hinder most investors from trying out crypto investment. Whether you want to find places to buy your first crypto or you want to invest in different crypto platforms, these are not really that challenging as it looks. By following these guidelines, you can make your very first cryptocurrency purchase safely.
What is cryptocurrency?
Getting to know more about cryptocurrency will certainly lead you to the right track.
In essence, cryptocurrency is a virtual currency that is decentralisGuidelines in Buying Your First Crypto
Are you one of the people who want to try out cryptocurrency but don't know how to start? Well, you came to the right page. You should not be intimidated because cryptocurrency is not as complicated as you think.
ed, meaning it is not issued, distributed or governed by the government of central authority. It utilises blockchain technology.
It was invented in 2007 by an individual or a group of people masked under the pseudonym Satoshi Nakamoto who remains anonymous to this day.
Basically, the blockchain technology that crypto has is a type of distributed public ledger that records all transactions. It is transparent in a way that every exchange or trade is recorded, and the people involved can freely view their transactions.
Besides blockchain technology, cryptocurrency utilises the peer-to-peer network, meaning every transaction created in the blockchain is stored and distributed not just to a single computer but to all crypto miners and users worldwide. This allows the persons involved to view their successful transactions. This transparency feature adds up to the safety and security of cryptocurrency.
Here are some guidelines that you must follow before buying your first crypto.
Get to know the options.
The first thing you must bear in mind is choosing which cryptocurrency best suits your needs. There are different platforms where you can buy your own crypto. These include the most popular ones like Bitcoin and Ethereum. You might also want to view other online applications like Yuan Pay Group if you ever want to make exchanges and trades in the future. Other applications include payment apps, exchanges and stockbrokers. Once you learn more about them, you won't have difficulty in picking which one is the right one for you.
A crypto exchange is created for the purpose of trading, buying and selling cryptocurrency. They are known to have the most features and the most available cryptocurrencies. If you want to take cryptocurrency investment seriously, then an exchange is the perfect match for your needs.
Exchanges can take some time to learn. However, there are several exchanges that are user-friendly with guides that are easy to follow. You might want to try out major exchanges like Gemini and Coinbase.
In recent years, stockbrokers have also begun branching out with some cryptocurrencies. Brokers don't have much like the features of crypto exchanges. They offer a smaller range of crypto selections, and transferring crypto off the brokerages themselves may not be allowed. However, if you already have an account with a broker that partners with crypto, you might consider adding this to your portfolio.
Set up your account on a crypto platform.
After checking out the right places where you can buy crypto, the next step is picking up the one you like the most and setting up your account. If you happen to pick a stockbroker and you already have an account, you just have to enable crypto purchases.
In the registration process, you just need to provide information about yourself, especially if you are in the United States since you have to comply with their Know-Your-Customer regulation. The information you need to provide is your full name, date of birth, address, email address, phone number, social security number. There are instances where you might be required to provide your valid I.D. as proof of identity. In addition, it may also require you to take a selfie, but that depends on the platform.
Purchase your first crypto.
If you have already successfully created an account, it's time for the final step – making a purchase. Choose your preferred currency and decide how much you want to buy, and finally, select a payment method.
There are instances where the process may vary, but that depends on the crypto platform you choose. Most crypto exchanges allow you to make payment through a variety of methods, such as via credit or debit cards.
Before you make a payment, it is important to review their fees and accepted payment methods. You can choose the most affordable payment method in order to save on trading fees. Generally, bank account transfers are known to have the lowest fees.
On the other hand, a credit card payment is not an ideal choice. It may cost higher fees and interest charges depending on the bank associated with it.
To summarise the key points, here are the step by step methods or guidelines in buying your first cryptocurrency.
First, you must check out which cryptocurrency best suits your needs. Once you have chosen the right one, set up a crypto account. Setting up an account might require you to register and input your personal information. Lastly, purchase your preferred cryptocurrency and choose your payment method. It is important to review the payment method and know the fees involved before purchasing.
Risk note: Cryptocurrency investment is one of the major trends in the digital world, and sometimes we can't help but get drawn with its promising features. However, take note that cryptocurrency remains a highly volatile investment, and there is no guarantee that you will be able to gain profit in a short period of time. Crypto prices may vary and may be subject to changes from time to time. It can either make you or break you. Always bear in mind that every investment comes with risk. Do not invest more than you can afford to lose.