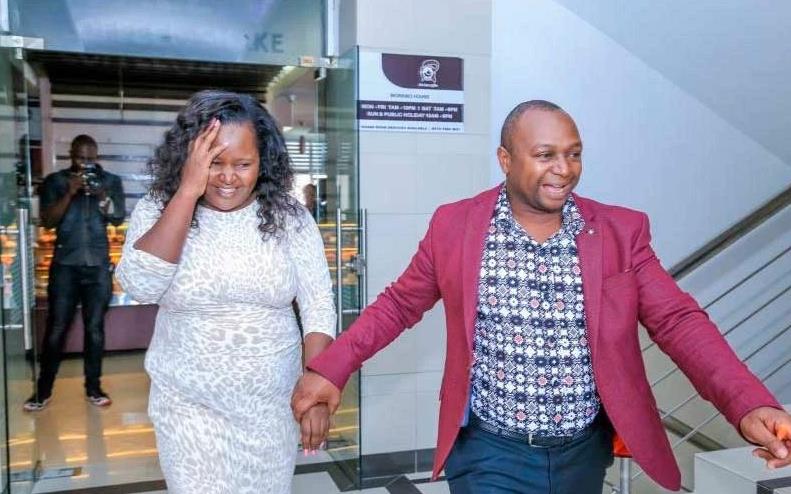 It seems it's raining everywhere!Yesterday,Bonfire Adventure co-owner Sarah Kabu hinted that she is tired of marrying Simon Kabu.One of the reasons she gave is that Simon, former Manamba,is a bully and that he has taken their children without permission. Her efforts to bring the children back has been futile. Sarah claims that Kabu colludes with the police to ensure that he remains with kids.
Sources close to the family claim that Sarah has been living alone for the past three months. The two only meet in office or when they go for PR outside office. Their relationship became bitter in 2020 when Bonfire Adventure business hit rock bottom. Simon went ahead and started a clothing shop using money from their business without involving Sarah. The situation worsened when Sarah found out that Simon was having an affair with one of his employees.
Recently, Sarah got a message from a lady in Kabu's phone and when she asked him,he became rude and unreasonable. The two argued for hours until Sarah decided to move out.Their house was so noisy until neighbours came to witness the drama.As if that's not enough,Kabu has a 24-year daughter he has been hiding from Sarah.
Soon and very soon,their marriage will end and Sarah will ask for half of Kabu's wealth.She started Bonfire Adventure from scratch.