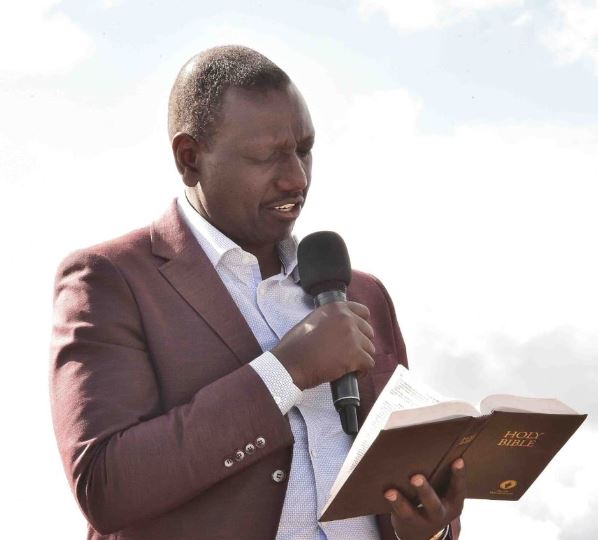 One of the most popular Kikuyus online was shocked when he did opinion polls and the result turned out that Raila has more than 35% support from mount Kenya. In his opinion, he said that if Ruto does not get over 87% of the votes from that region, his chances of becoming president are over.
"Here is what he wrote on his Facebook page:
Dear Mt. Kenya, if you want Ruto as your president, kindly strive to give him atleast 88% which Uhuruto got in 2017 or be in opposition for the next 5 years.
Yesterday I did a 2hrs 30 minutes roll call,
"You are a Kikuyu, Embu, Meru, Tharaka you've never voted for Raila, you've never supported him but this time you will support and vote for him.
Tusalimiane hivi 🖐🖐"
by the time I was locking the post through comments restriction, it had 300+ of new Raila supporters from GEMA pledging that they will vote for Raila.
That's the situation on the ground, there so many people in Mt.Kenya who have never voted for Raila and will be voting for him for the first time in August. They could be above 35% of Mt.Kenya populace.
The number could get higher going by Running mate dynamics and that's how Raila will win the election with a decisive margin.
Without 85% of Mt.Kenya the ground will be very slippery for the wise man from Sugoi.
And that's how Ruto will be in opposition despite having a majority vote in Mt.Kenya.
In above case we will be in opposition express for the next 5 years. Seemingly we've gotten so used to the luxury of flag in the region.
Convince me otherwise.
Below is the opinion of another Kikuyu living in Nyeri:
You have done your research very well Sir. I live and work in Nyeri for over 3yrs now and the dynamics of political support of Mt. Kenya, Nyeri to be specific is slowly shifting.
Ruto had and still has a significant support but Azimio is also fast gaining traction. Raila with his numbers intact and additional 30% of Mt. Kenya votes will carry the day in the 1st round.
And yes, UDA still enjoys a higher percentage over their arch-rivals but again, changes in political weather happens within a split second. With the recent visitation of Raila and the entire Azimio team to Kirinyaga and subsequent followup and frequent engagements, the later will be better positioned to reek huge milestone.
They have to trade carefully though in selection of the running mate since consequences of wrong selection can and will come to haunt them.