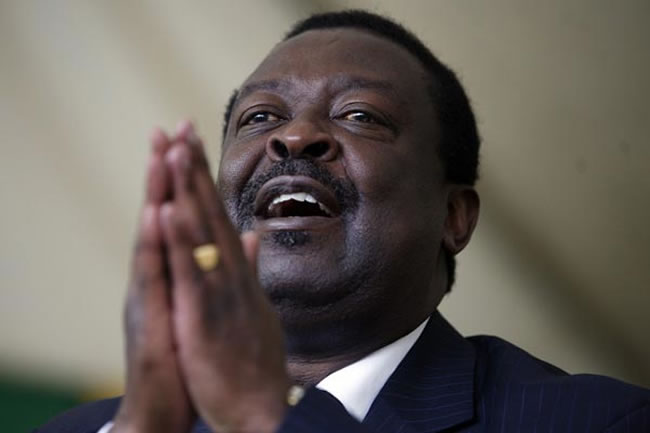 Kenya Kwanza coalition agreement states that Musalia Mudavadi will get the Prime Minster position which will be created 14 days after Ruto takes power. In the coalition,Mudavadi and Wetangula have been asked to deliver 70% of Western votes to Ruto.Amason Kingi was also promised a seat in government if he delivers at least 50% of Kilifi votes.Alfred Mutua is also expected to deliver more than 35% of Ukambani votes to Kenya Kwanza for him to be given a ministerial post.
Based on those conditions,it's higly likely that nobody will deliver the votes to Ruto.
For Mudavadi it's a progressive negotiation. Though, I think he overestimated his capabilities. There is no chance of him getting 70% of the western counties votes…
1. There is a very deep Luo Luhyia blood linkage, cultural linkage and economic linkage to cut off from the Luo. In Vihiga, Mudavadi'home county, the Wanyore will always vote for the Luos.. There is too much linkage, right from names. Many use O names, and when Luos are being beaten, they suffer the same. The only place Wanyore differ with Luos is on the Gor and AFC thing.. And Luo men love marrying Wanyore ladies…
So, even in Vihiga, Mudavadi cannot deliver 70 %.. Same story in Busia. The Marachi, Samia and Banyala and the Luos are deeply intertwined.
There is deep love also in this region, they love marrying each other and there is nothing you can do to stop the Shemejis from eating each other. Absolutely nothing.
2. Kakamega is the home County of Raila Odinga and Ida Odinga. Ida is from Khwisero and is a relative to Atwoli. Raila is from Matungu. So Kakamega is deeply locked for Raila. And anyone dreaming of 70%of Kakamega going to Ruto is truly dreaming.
3. Bungoma… Pengine.. But Man Weta ame haribu Jina in Bungoma. And the strong Azimio Governor candidates In Bungoma and Trans Nzoia will affect the target of 70 %.
In Western Kenya,Mudavadi and Wetangula can deliver a maximum of 40% of Western Kenya votes.Alfred Mutua and Kingi won't deliver what they agreed on.