Platinum Credit has several branches within the country.The company is knowing for giving out loans to Kenyans with maximum loan amount being Ksh2 million.
Here are the branches owned by Platinum Credit Kenya:
Head Office
Official phone numbers – 0709 900 000 | 0730 900 000 (customer care/call center)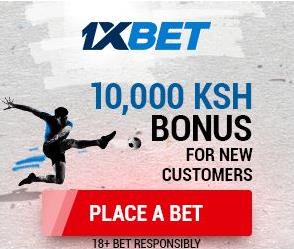 Head office landline – 020 224 7950
Mobile phone numbers:
1. Safaricom – 0706 644 442
2. Airtel – 0786 310 001
Email Addresses
[email protected] for sales and new customer enquiries. Alternatively for a free quote you can click here to submit your details.
[email protected] for existing customer account enquiries and customer service.
[email protected] for enquiries about jobs and job vacancies.
[email protected] for administration enquiries that do not relate to customer accounts. For customer account enquiries please use emails above.
Physical Address
International Life house, Mezzanine Floor,
P.O Box 73304- 00200,
Nairobi.
Holla branch
Eunice Nyagah Plaza, Meru Nairobi Road, Kenyatta Avenue, 2nd Floor above KWFT.
Lamu
Hindi Town, Kwa Mselem Building, Ground Floor
Malindi
Malindi Complex Building, 1st Floor, Left Wing
Mpeketoni
Mpeketoni-Town, Capital Cafe 1st Floor
Buruburu
Njiriris along outer ring road to Rabai Road opposite Kobil kiambiu
Dagoretti
Naivasha Road, Opposite Manyatta Butchery, Near Kinyanjui Stage
Ngong LBF Branch
Milele Mall, 1st Floor, Next to Kenya Power Offices
Emali
Mbilo House
Kibwezi
Sky Vision Complex, 1st Floor Room No. 1, Opposite Chullu Bookshop
Voi
Tsavo Buildilng, 2nd Floor, Above Equity Bank
Kitui
Muli Mall Building, Opposite Equity Bank, 1st Floor, Room 93 & 87
Matuu
Free Market Stalls, Room No. 13, Along Thika-Garissa Road
Mutomo
Top Life Building
Mwingi
Osa Vinya Building, 1st Floor
Embu
Eunice Nyagah Plaza, Meru Nairobi Road, Kenyatta Avenue, 2nd Floor above KWFT
Meru
Tuskys Building, Ground Floor, Moi Avenue, Meru Town
Nyeri
Lymo Plaza, 1st Floor, Office No. 1.5
Gakere Road, Next to Naivas Supermarket, Opposite Grand Batian House
Thika
Zuhura Building, First Floor, Kenyatta Highway, Thika Municipality