Once upon a time in a far away country, a rich man by the name Basil Criticos who owned many acres of land in a place called Taita Taveta took a loan from the Agricultural Finance Corporation (AFC). He used the land as loan security, and so when he failed to pay, AFC was forced to take over a portion of the land.
In 2007 the government bought part of the Criticos land (which then was under AFC) through settlement Transfer funds: 24,000 acres under Jipe Settlement Scheme to resettle squatters and 15,000 acres under Taveta Settlement scheme for the same purposes. A total of 39,000 acres of the parcel were hived off through this sale to the government.
In February 2017, AFC announced that it would sell 7200 acres of Criticos land to recover their money.
The government moved in to acquire the land to further settle squatters in the area as an addition to the 39,000 acres acquired in 2007. As a result, the government issued 148 title deeds to squatters on the 7200 acres AFC land in January 2018.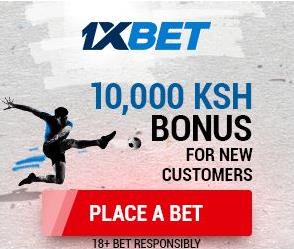 It was during this period of squatter resettlement that the country's deputy president, a man named William Ruto aka Arap Mashamba, acquired his initial 1000 acres Kisima Farm which was part of the 7200 acres AFC land handed over to government for resettlement of squatters. From documents available, it is clear that Ruto did not acquire the land from Criticos as he later claimed. The transfer of initial 1000 acres land was from AFC. He further acquired 1536 more acres from the remainder of Criticos land, through unclear circumstances.
At one time when running for presidency (a seat he never won), he promised his supporters that he would buy large swathes of land and idle parcels to give to the landless. But the people were very fast to realize that this was yet another scheme by this cunning fellow to accumulate more land for himself, by forcing them to sell their "idle" land at a throw away price (compulsory acquisitions). "If he had benefited from land meant for squatters when he was Deputy President, how much more would he take advantage of, if he were to become president," the people asked.
With the cases of Langata primary land, Muteshi land, ADC mutaara land, Ruai sewerage land,
Taita Taveta Criticos land, Weston land, Murumbi land, Dolphin hotel land and Masaai mara land, they wondered if they could trust a hyena to take care of the affairs of the sheep.
By Pauline Njoroge