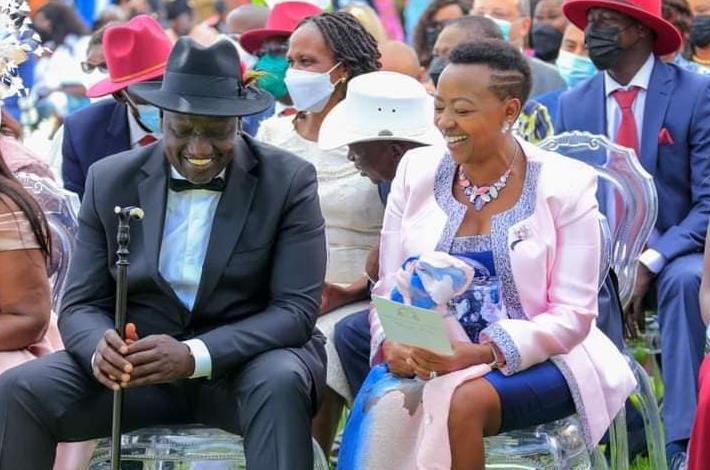 DP William Ruto has one wife, Rachel Ruto and 7 children. Ruto married his wife Rachel Chebet in 1991.They were college mates at the University of Nairobi. The two met in a church where Ruto was a church leader. After college, the couple first lived in Dagoretti South where they had their first child, Nick Ruto. They have 6 children. Ruto has another child from an affair.
A couple of years back Kenyans were shocked when Prisca Cherop sued Ruto for upkeep. She claimed that Ruto sired Abby Cherop and neglected her. After the drama, the DP defended himself, saying he had not absconded his fatherly roles.
Rachel Ruto is prayerful, she at one time claimed that her prayers turned dirty borehole water clean after praying and pouring salt into the water.
Here is the list of Ruto's children:
Nick Ruto
June Ruto
Charleen Ruto
Stephanie Jepchumba
George Ruto
Abby Ruto
Nadia Cherono
Ruto's wife can be described as submissive, humble, intelligent, faithful and hardworking.
Rachel Ruto pursued a degree in Education at the University of Nairobi but she didn't look for employment—she immediately assumed the role of wife to allow Ruto freely pursue his political interests.