He used to spend most of his time in the bush but mom used to look for him she never get tired of bringing him back home…..
Bullies used to call him monkey giving him a nickname of monkey boy………
No God's creation is a mistake the monkey people used to see has turned out to be the money they admire now……
Those who used to run away from him are now running towards him making a struggle even to see him…..
The people he used to scare are now scared of how wonderful God has changed his life……..
Those who used to distance themselves from him are now the best captures of his neat and tidy appearance……
After the continuous death of his 5 siblings he was the only hope of the mum though he came out different but the mother love didn't change………
To all mothers or anyone who might be losing hope of trying and fail like Nsanzimana mom keep trusting …….
To all parents blessed with children normal,born different or disabled love and treat the with equal love you never know the blessings God has behind the born different or the disabled one……….
To be different can bring a difference mummy stop crying he or she is just different in mere men's eyes but to God so precious……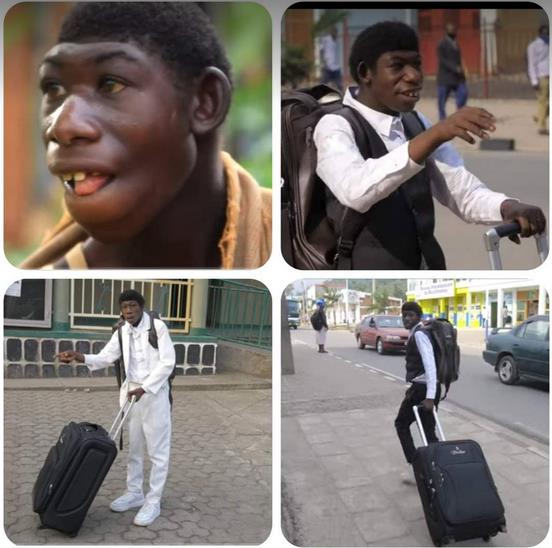 Remember to lack a child is more painful than having a disabled one…..mummy cherish you blessings
When people mock at you due to the fruit of your womb just kneel down and pray and God will pay…..
Even if you receive rejection from every corner of the world but never reject your child your time of joy will one day come and rejoice just like Nsanzimana mom…
To reject a disabled or born different child is like to reject God's blessings…..
May you come to your point of no more tears, may your less privileged child bring privilege,dress you up and make you share tables with kings………
It's not hard for our God to do it 🙏🏻