The Ministry of Education has announced that school opening dates will be on 18th August 2022.Earlier, the dates were announced as 15th August 2022.The extension of the dates was due to the late announcement of presidential election results.
IEBC is expected to announce the result on Sunday 14/8/2022 or latest Tuesday 16th August 2022.
The dates may not be on 18th August 2022 because after the announcement of the result there might be tension.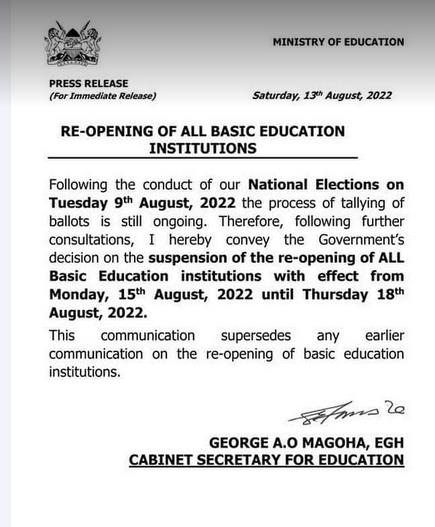 If you have a student in school,know that opening of schools might even be later than 18th August 2022.