Emmanuel Chebukati is one of the best security engineers in Kenya.He is the founder of Hepta Pay which has offices in Kenyaand Rwanda.Emmanuel is Wafula Chebukati's son who possesses advances skills in Cloud Security.
Below is the biography of the son of IEBC Chair Wafula Chebukati: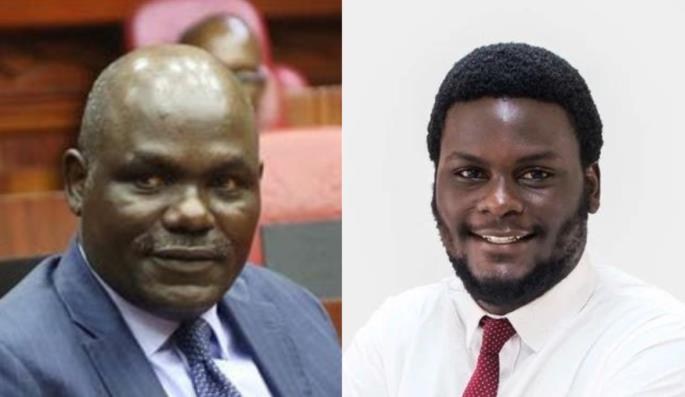 Emmanuel is a cloud security engineer with extensive experience in systems audit, application security, and secure cloud deployment. He has successfully undertaken sensitive technology projects across the East African region and globally (remotely) in the public and private sectors. He holds an MSc in Information Technology from Carnegie Mellon University and a BSc in Applied Computer Technology (specializing in Forensic IT and Cybercrime) from USIU – Africa. Emmanuel is also a Certified Ethical Hacker (EC-Council), an Information Storage Associate (EMC2), 3x Microsoft Azure Certified, and AWS Certified. He is currently working on scaling Hepta Analytics – a data analytics company he co-founded – in Kenya and Rwanda.
Experience
Yes. I've been around.
2020 – Present
Hepta Pay
Founder and CEO
Nairobi, Kenya
HeptaPay is a Virtual ATM for Mobile Money in East Africa. It accepts Visa, Mastercard, and American Express debit or credit card and exchanges those payments for mobile money.
2018 – Present
Hepta Analytics
Co-Founder and Cloud Security Engineer
Kigali, Rwanda
Nairobi, Kenya
I lead the infrastructure and security divisions at Hepta Analytics: A data and analytics startup operating in Rwanda and Kenya.
2015 – 2016
Nature Surf Systems
Senior Systems Developer
Nairobi, Kenya
Full stack development of Android and Web Platform. Designed and deployed bespoke IT infrastructure focused on security.
2015 – 2015
Presidential Digital Talent Program
Graduate Management Trainee
Nairobi, Kenya
The Presidential Digital Talent Program (PDTP) is designed to build and entrench ICT capacity within the Kenyan Government to ensure ICT effectiveness and efficiency in service delivery.
In the time I spent in the program, I was posted to the Ministry of Interior and Coordination of National Government and the global ICT storage leader, EMC2. I also served as team leader both in my Ministry, Private Sector organization and overall leader for the entire team.
Also attended the #ConnectedEA conference in Diani, Kwale as a part of the PDTP Team.
Education
Lazy isn't in my vocabulary.
2016 – 2018
Carnegie Mellon University
Master of Science – MS, Information Technology
Pittsburgh, PA
Concentrations: IT Entrepreneurship; Data Science
Activities and Societies: Student Guild, Techy Talkers (Toastmasters International), Data Science Club
2012 – 2014
United States International University
Bachelor of Science (B.Sc.), Applied Computer Technology, Cum Laude
Nairobi, Kenya
Concentration: Forensic Information Technology and Cybercrime.
Activities and Societies: Student Affairs Council, IT Club (Member, Guest Speaker, Advisor), Young Diplomats Forum.