If you participated last year (2022) in applying for the USA greencard, here is how to check the results for your DV 2024 Fiscal Year results;
Click on this link dvprogram.state.gov/ESC/Default.aspx. Once you have clicked on it a page will be displayed. Click Continue and feed in the following;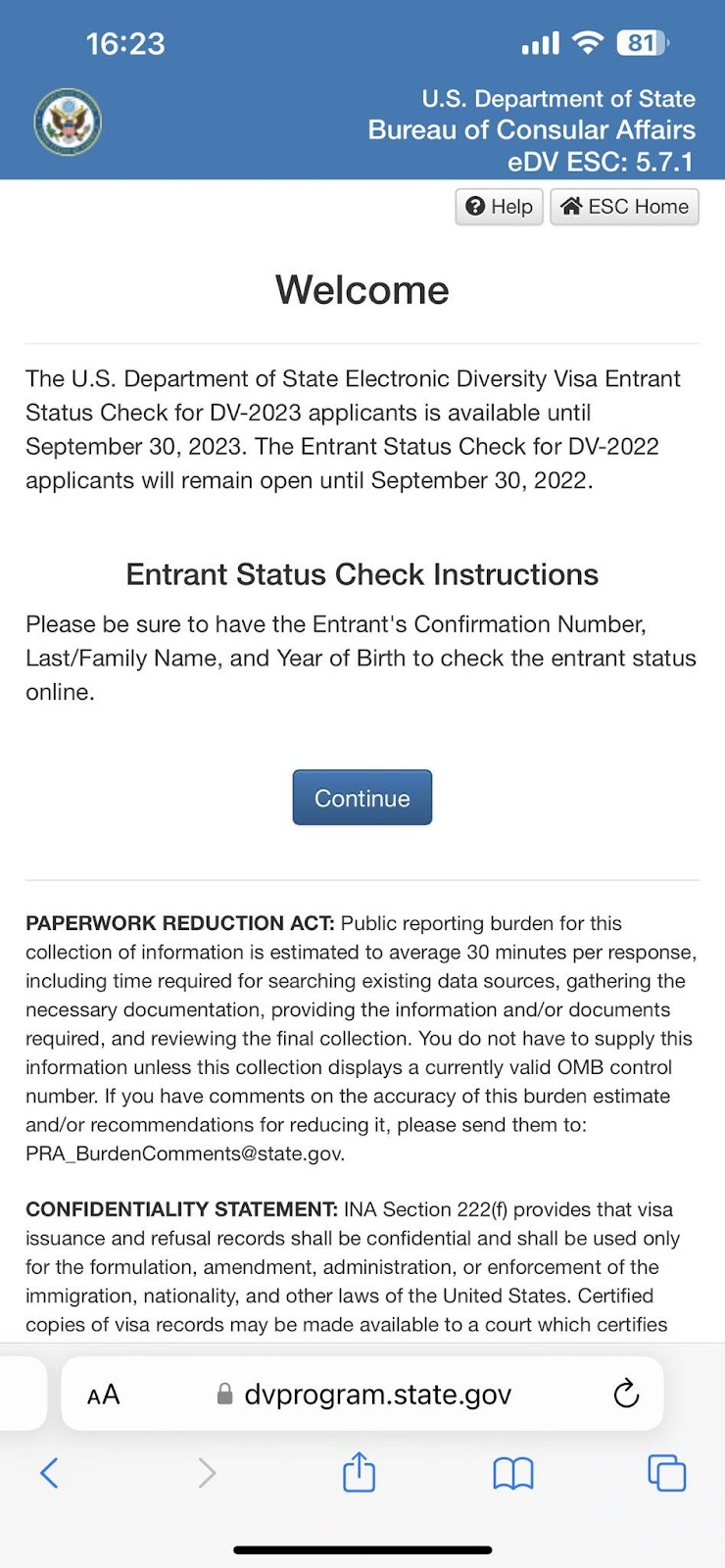 Enter Confirmation number
Last name/family name
Date of Birth
Authentication code displayed on the picture
Here is an example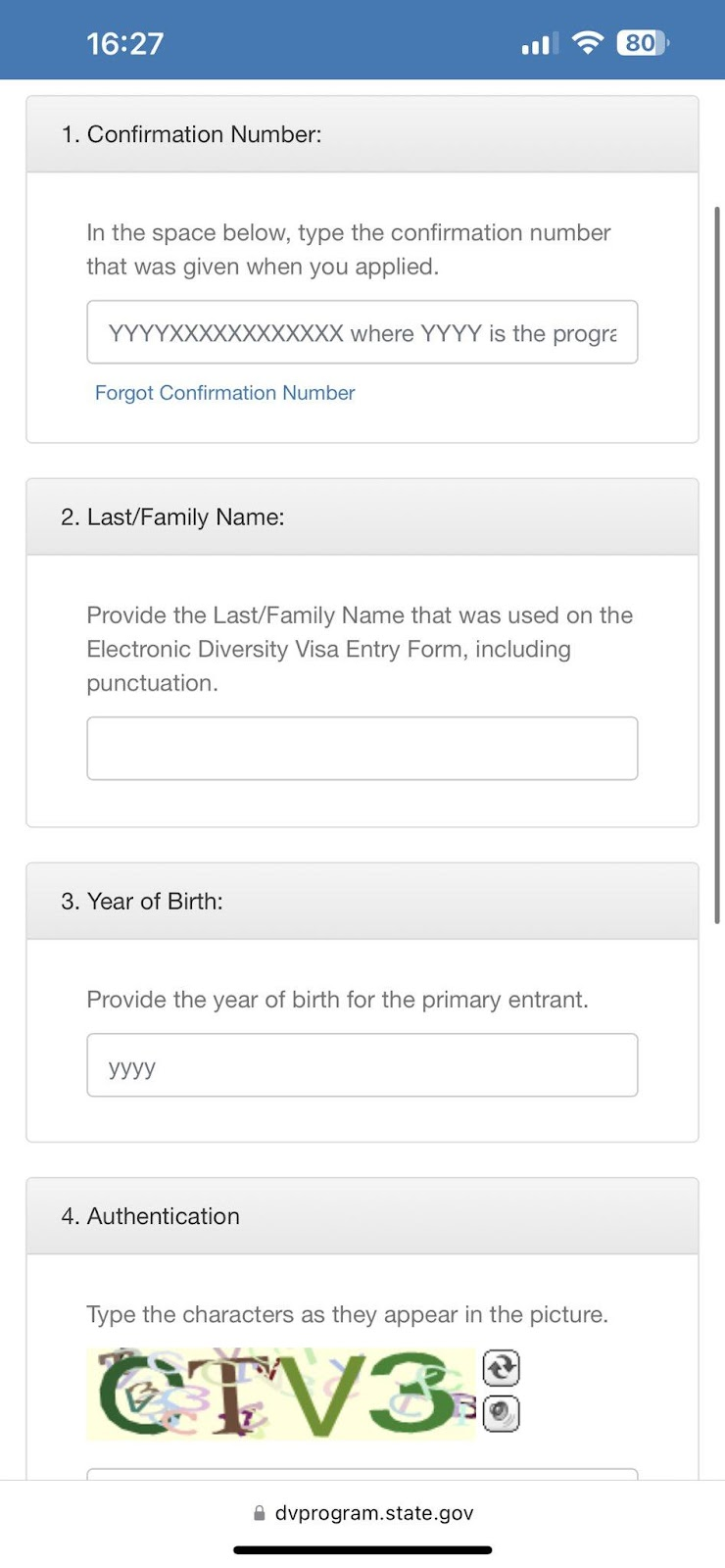 In case you lost your confirmation number, click on forgot confirmation number
Choose the year e.g. in this case we choose 2023 or 2024, based on the year you applied for, which represents the fiscal year.
provide your name and email address (make sure it is the one you used for DV application) then submit
Give your phone/desktop a few seconds to minutes to retrieve you the confirmation number
Finally you get to see your results. Good luck.