If you are from Kenya and want to start forex trading, this article is for you.
The Forex, or Foreign Exchange Market, has gained much popularity and fame over the past few years. It is the third largest forex trading market in Africa. Moreover, forex trading requires patience and an understanding of different terminologies. The Capital Market Authority of Kenya (CMA) regulates brokers and traders to ensure everything goes safely.
Forex is volatile and profitable at the same time. That is why it is indispensable for you to learn it before you step into this. In this article, we will guide you on how to start Forex trading in Kenya.
What is Forex Trading?
Forex Trading is one of the largest markets in the world, in which an individual or a trader buys or sells currencies intending to make profits. Forex has several assets in which you can start trading, such as indices, commodities, currencies, and cryptocurrencies. Here is the list of commonly traded currency pairs: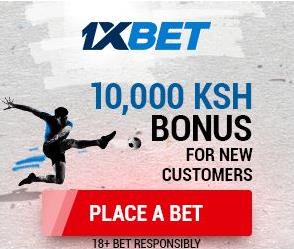 · EUR/USD
· GBP/USD
· USD/JPY
· EUR/GBP
· EUR/JPY
The main goal of forex trading is to make predictions about the movement of currency exchange rates. The different variables that can affect currency prices, such as economic statistics, geopolitical developments, central bank actions, and market sentiment, are examined by traders. Traders decide whether to purchase or sell based on their analysis with the goal of making money.
Steps to Start Forex Trading in Kenya
Here are several steps to start forex trading in Kenya, let's read them, respectively:
Find a Reliable Broker
Before you start, it's important for you to find a trustworthy broker where you can invest your money and start trading. Make sure that a respected authority regulates the brokerage company. Moreover, the broker also must have an advanced security system for the protection of the trader's information. MT4 and MT5 are popular platforms for forex trading.
Open an Account
Once you find your reliable broker, open a demo account on the platform. A demo account plays a key role if you are new to forex trading in Kenya. You can practice various strategies on your demo account without investing any kind of money.
You can start by depositing a small amount in your account and start trading. Make sure you don't invest a large amount because, as said, the forex market is volatile and can also result in a big loss.
Learn to Manage Risks
When you are trading, it comes with a lot of high risks as the forex market is quite volatile. So, it's vital for you to learn how to manage these risks when trading online. There are many guidelines about the rules and regulations for forex trading; it will help you trade for the long term.
Furthermore, there are plenty of online videos available for learning online trading. You can also consider E-books and watch webinars from experienced traders.
Create a Trading Plan and Make Your First Trade
Before trading, a trading plan works as a roadmap for your trading journey. It has goals, tolerance, risk management, and trading strategies. Trading will make your trading journey well-disciplined and also help you to stay focused. You can incorporate techniques like stop-loss and take-profit levels for managing risks.
You are prepared to begin trading once your live account is funded and your trading strategy is in place. While trading, you need to identify trading opportunities and analyze the market.
Trading forex is all about learning and practicing. Review your performance and trades once you start gaining experience.
Final Verdict
Forex trading in Kenya is a good opportunity as it comes with a lot of benefits and opportunities. Before you start trading, it is vital for you to learn risk management, how to trade potentially, and manage trades. In the above article, we have described everything about forex trading and how to start it.