Days after David Moya was dumped, he has come out to show that he is bigger than we expected. The Tiktok dancer has flaunted a brand new Mercedes G Wagon which he claims to be his. He is seen standing in front of the car as the photographer capture the strategic areas
The car is worth Ksh 50 million, amount that David Moya makes in more than 10 years.His reaction was after he lost the Toyota TX to his mumama who lives in Kilimani.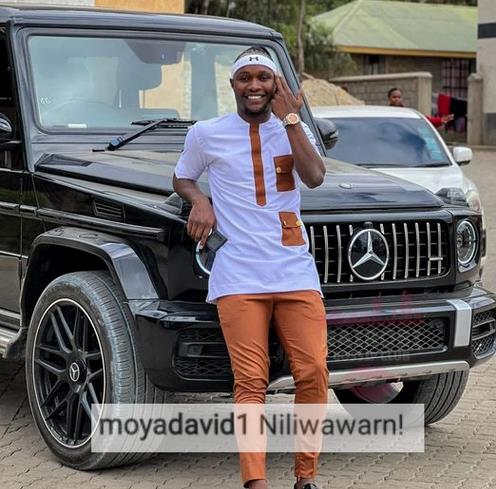 Kenyans are not buying the story,they believe he can't afford a Mercedes G Wagon,he only wanted to save his face by showing us that he is above a Toyota TX.Some claim he went to a car yard and requested to take a photo near the car and paid for the photo.
The car doesn't have number plates for us to confirm it belongs to him, meaning that it's still on sale.