Botox injection is performed to remove wrinkles and make the face smooth. It's one of the anti-ageing procedures done by people aged 40 and above. In Nairobi, there are various clinics doing Botox injection. The cost of this injection is Ksh 20,000 to Ksh 70,000.
Here are the best clinics for Botox treatment in Nairobi
—–Vitality Fountain Clinic
Botox injection works best on the upper third of the face to reduce lines and wrinkles: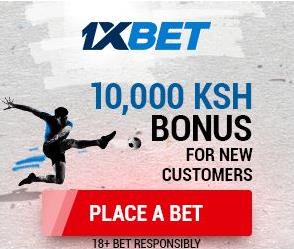 Forehead furrows (worry lines),
Glabellar frown lines (frown lines between the eyebrows),
Lines around the eyes (crow's feet)
nearly always respond favorably to Botox. Other areas which can be corrected with Botox injections include:
nasal lines (bunny lines),
lifting the outer corners of your eyebrows
fine wrinkles on your upper lip (smokers lines),
gummy smile
dimpled chin
downturned corners of your mouth
neck lines and bands
Cost of treatment for Botox injections at Vitality Fountain Clinic in Nairobi depends on the areas treated and amounts of Botox used:
One area – from 25,000 KES
Two areas – from 35,000 KES
Three areas – from 45,000 KES
—-Avane Clinic
You can also get Botox treatment at Avane Clinic.The cost is between Ksh 20,000 and Ksh 50,000.
—-32 Dental Studio
You can also do Botox at 32 Dental Studio for Ksh 20,000 to Ksh 40,000.
Review & Recall
The results are not obvious immediately after the treatment and take about 10 – 14 days and last between 3- 4 months. The clinic therefore reviews after 2 weeks and recall you for your next treatment 4 months later.
Aftercare
Drink at least 2 litres of water
No vigorous exercise for 24hrs
No sunbed/ direct sun exposure for 2 weeks
No facial treatments for 24hrs
No rubbing or massage around the injection sites
Side effects
Minimal swelling in areas
Bruising if injected into the vein – (resolves within 10 – 14 days)
Raised eyebrows – did not compensate for area injected – (reviewed on follow up appointment)
Usually minimal side effects
—–Adara CosMedics
It's a good clinic for Botox treatment and one of the cheapest clinics in Nairobi. You can spend as little as Ksh 15,000 for the treatment.