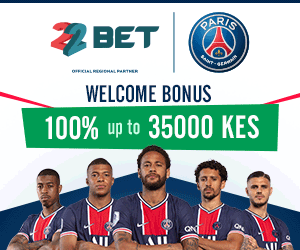 Best Paying companies for fresh graduates in Kenya
Getting the best training when you are a fresh graduate in Kenya is all you need to succeed in a competitive environment. There are companies in Kenya which offer the best training for new graduates, thus considered the best in launching a career.
Sometimes it's hard to choose which company employs you first, but if you land a job in some of the popular firms in the country, your life will change forever.
We discuss the best companies where training is intensive, salaries are good, career growth is guaranteed and job security is assured.
Centum Investment Company
Centum employ fresh graduates for the popular Graduate Trainee Program.
The most profitable real estate and investment company picks the best graduates from universities across the country.
To be selected for interviews you must be a degree holder (at least second class upper), possess at least one professional certification-the most proffered is either ACCA, CFA or actuarial professional courses, and have excellent communication skills.
As a fresh graduate, you will be trained offered a job and your perk fixed at Ksh 120,000-Ksh 180,000 before they review the perks upwards after one year.
Apart from salaries, you will earn attractive bonuses, usually millions annually.
Audit firms, the big four (KPMG,E&Y,Deloitte and PWC)
The audit and accounting firms are ideal for fresh graduates who want to gain experience in auditing, accounting, finance, actuarial science, taxation and research.
The beauty of working for any of the 4 audit firms is that company will finally poach you and offer you more than twice your current salary.
Starting salary of graduate trainees here is Ksh 75,000-Ksh120, 000
United Nations
You can launch your career at United Nations as a volunteer or intern. United Nations is a big brand which every Kenyan wants to be associated with.
Irrespective of the position you held at UN, as long as your CV bears the name of the giant institution, you will find it easy to beat other candidates in a job interview.
Kenya Revenue Authority
If you want to be a tax expert and earn over Ksh 500, 000, then join KRA as a graduate trainee then after 5 years apply for a job outside the institution.
Popular audit firms and financial institutions have a tendency of poaching employees from KRA where they offer them hefty perks.
IBM
IBM is among the leading technology companies in the world. If you are good in IT and programming, this is where to launch your career. After working at IBM, you will find it easier to get a job elsewhere.
Alexander Forbes
Alexander Forbes is the best Actuarial Company in the country. If your vision is to be an actuary, this is where you should launch your career.
Kenya Power/KenGen/KETRACO/Bamburi Cement
Fresh graduates should pray hard to get a job at any of this institutions. Job seekers, especially electrical and electronic engineers should strive to work here and gain the best experience.
Central Bank of Kenya/NSE/CMA
These three institutions offer the best training in investment, financial analysis and auditing.
If you posses CIFA, CFA, CPA, CFE or related course, this is the place you can get the best training, best salary and career growth.
Foreign Embassies in Kenya
If you are lucky to work at the American Embassy as well as other embassies, even at internship level, you will have a strong career foundation, which every employer would like to have.
Citizen TV
Being the best media house in Kenya, Citizen TV is the best stations for journalists. Launching your career here will definitely open several opportunities for you.