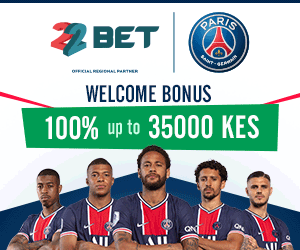 What are the best certificate and diploma courses to do in Kenya with a D,D+ and D-?
If you scored a D, D+ or D- in KCSE, never lose hope, there are several marketable courses you can pursue with such a grade and become a successful Kenyan.
Nowadays, it's not all about what you scored in high school, but what you can contribute to the society . With a D-, you can pursue a a popular course that can make you a successful entrepreneur or score an A and pursue a useless course.
Based on all the diploma and certificate courses offered in Kenyan colleges, the following are the best courses for a D student.
Advanced Massage Certificate
Nail technology
Certificate in Plumping
Certificate in Cake Baking
Certificate in Masonry
Diploma in Beauty Therapy
Certificate in Beauty Therapy
Diploma in Beauty Therapy
Craft Certificate in Sales and Marketing
Diploma in Sales and Marketing
Diploma in Front Office Management
Diploma in Customer Service
Diploma in Tourism Travel & Business Studies(tours & Travels)
Certificate in Catering & Accommodation Operations
Diploma in Food & Beverage Production Sales & Services
Certificate in Food & Beverage Production Sales & Services
Certificate in Electrical & Electronic Engineering
Certificate in Automotive Engineering
Full Secretarial Course
Diploma in Education
Laundry and Dry Cleaning Technology
Certificate in Cabin Crew
Diploma and Certificate in electrical and Electronics Engineering
Diploma in Mechanical Engineering
All the listed courses above are very marketable in the Kenyan job market. All you need is a D- and above for you to be allowed to pursue them.
Apart from being marketable, they also offer skills for entrepreneurship, which most graduates lack.
The best college to pursue the courses include Technical University of Kenya, Nairobi Institute of Business Studies and Utalii College.
The courses usually take 3 months to 2 years.