Do you Want to travel to Kenya, or Africa and you want to book online,Travelport is the best agency to contact whenever need arises. The company has now partnered with Travel Creations to provide the best services for online travels.
Here is everything you need to know about this amazing company.
Leading East African travel agency, Travel Creations, appoints Travelport as its preferred technology partner
With online travel sales in Kenya growing rapidly,, leading Kenyan travel agency becomes the first to launch breakthrough online travel booking tool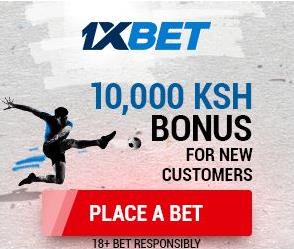 A leading Travel Commerce Platform, and Travel Creations, a renowned travel agency based in Kenya have today jointly announced a new partnership that will see Travel Creations become the first travel agent in Africa to roll out  'GOL' a breakthrough online booking tool  powered by Travelport's technology.
Kenya's online travel sales continue to grow rapidly1, supported by factors such as rising internet penetration, improving internet infrastructure and the continuing expansion of online payment options.
The new online booking tool is a one stop shop for travelers, offering seamless access to services such as flight bookings and information, access to accommodation options and booking, insurance among other services.
Ms. Zainab Yahya, Chief Executive Officer, Travel Creations remarked: "Travelport's unique Travel Commerce Platform and the power of its technology solutions is what we need to meet and drive our vision of making travel bookings faster and easier and most importantly with more choices for our customers. This new online booking engine will significantly help us enhance our online presence by meeting our customer demands for personalization and in turn will help us to grow our business."
The GOL tool allows clients to pre- select preferred airlines, best fares and best hotels in your destination.
Mrs. Nita Nagi, Country Manager at Travelport East Africa, commented: "Online travel sales to residents grew by 14% to reach KES92.8 billion in 2015. We are delighted to partner with Travel Creations as the first Kenyan agency to roll out this powerful new online booking solution for travel agencies, which will help them connect their customers to more travel choices, thus empowering their travel experiences.  Agreements like this, demonstrate the value that the travel agency community in East Africa sees in our unique Travel Commerce Platform that is redefining travel commerce across the globe."
Euromonitor, Online Travel Sales in Kenya, September 2016
***
About Travelport (www.travelport.com)
Travelport is a Travel Commerce Platform providing distribution, technology, payment, mobile and other solutions for the global travel and tourism industry.  With a presence in approximately 180 countries, and approximately 4,000 employees, our 2016 net revenue was over $2.3 billion.
Travelport is comprised of:
A Travel Commerce Platform through which it facilitates travel commerce by connecting the world's leading travel providers with online and offline travel buyers in a proprietary business-to-business (B2B) travel marketplace.  Travelport has a leadership position in airline merchandising, hotel content and rate distribution, mobile travel commerce and a pioneering B2B payment solution that addresses the needs of travel intermediaries to efficiently and securely settle travel transactions.
Technology Services through which it provides critical IT services to airlines, such as shopping, ticketing, departure control and other solutions, enabling them to focus on their core business competencies and reduce costs.
Travelport is headquartered in Langley, U.K.  The Company is listed on the New York Stock Exchange and trades under the symbol "TVPT".
For Travelport media enquiries, please contact:
Media Contacts:  
Siobhan McCarthy, Manager, Corporate Communications, Europe, Middle East, Africa and South Asia
Tel: +971 (0) 43614800
Mob: +971 (0) 501070018
Email: [email protected]
Kate Aldridge, Vice President, Corporate Communications
Tel: +44 (0)1753 288720
Mob: +44 (0)7921698757
Email: [email protected]
Product name: GOL
Offered by: Travel port in partnership with Travel creations
Goal: Offer one stop shop for all travel booking needs
Product description
-GOL is a complex solution for selling air tickets and other travel services.
– GOL offers clients air transport, accommodation, insurance and any other service according to their needs in your website.
Air ticketing
GOL allows clients to pre- selct preferred airlines.
It contains 88,000+ destination synonyms.
The search results always show clear and complete flight information and offer more travel options.
GOL offers the most advanced and most powerful logic for administration of special airline offers and promotions. This logic is currently the best available in the entire IBE market
Accommodation
This module allows your clients to search and book accommodation in the GTA global database that offers 23,000+ hotels for favorable prices in 112 countries and 4.000 cities worldwide.
Insurance
Besides air tickets and accommodation, It also helps your clients arrange also an insurance for travel, ticket cancellation or medical expenses.
Mobile friendly and service on the go.
GOL IBE is also mobile your customers are still more mobile. Thanks to GOL IBE's mobile version and the native mobile application, your customers can have their bookings and itineraries with them – anytime, anywhere. Moreover, they can book air tickets and other travel services on the go.
Key advantages at a glance
GDS reservations with an automated system distributing Fully customizable graphic and text client notifications and documents.
Possibility to define service fees and commissions by various criteria ( for agents).
Full support of corporate clients, including special fares for individual clients.
complete customization of your front end through back-office tools (icons, images, colors) and CSS.
A number of additional modules including dealer support.
Support of online payment systems. Once your client pays through a payment gateway, his or her electronic ticket is automatically issued and delivered via email, with no need for an agent.