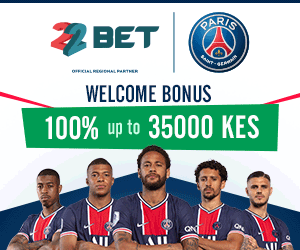 If you want to buy stocks at the Nairobi Securities Exchange, you have the option of buying shares and bonds, which are common among Kenyan investors. But you also have a chance of trading in  Financial Derivatives, Equity Securities and Debt Securities
We first start with Financial Derivative
A derivative is a contract between two or more parties whose value is based on an agreed-upon underlying financial asset, index, or security. Common underlying instruments include: bonds, commodities, currencies, interest rates, market indexes, and stocks.
A derivative ensures that two parties agree on a specific price such that if the price of the product falls or increases significantly, there is no way the contract can be violated.
NEXT is the Nairobi Securities Exchange (NSE) Derivatives Market that facilitates the trading of Futures contracts across a variety of asset classes, such as Equities, in the Kenyan market.
NEXT was established as a result of:
Increased volatility in asset prices local and international financial markets;
Increased integration of the Kenyan financial markets with the international markets;
More sophisticated risk management tools and strategies.
NEXT enables you to trade:
     Equity Index Futures
     Single Stock Futures
Equity Securities
Equity securities generally referred to as shares, comprise ordinary shares and preference shares. Most of the equity securities listed on the Exchange are ordinary shares that account for most of the turnover of the Exchange.
Other traded securities under equity market are:
Real Estate Investment Trusts (REITs)
Real Estate Investment Trusts (REITs) offer investors exposure to real estate properties and mortgages through a NSE – listed instruments.
Debt Securities
NSE provides a debt market for trading government and corporate bonds.
A debt security is a negotiable or tradable liability or loan. It usually occurs between individuals and governments or county government and individuals, and it involves bonds and stocks.