Which are the best paying jobs in Kenya?Venas News has facts unearthing facts and figures of careers with the best perks and of course better working conditions.
Over time, certain careers have emerged and edged out old careers to top the list of best paying jobs. As of today, there are a total of 301 careers in Kenya which attract people of varying interests. Here we leave out the worst paying careers and concentrate with the most rewarding ones.
Piloting
Piloting has maintained its number one spot as the best paying career in the country. There are several companies that employ pilots in Kenya, which include KDF,Kenya Airways, Qatar Airways and KLM.At KQ,a pilot earns Ksh 523,000-Ksh 1.6 million, but the salary depends on an individual's grade and hours he flies the plane.
As of today there is no pilot in Kenya that earns less than Ksh250,000 per month.
Doctors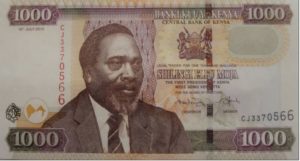 Doctors also rank highly when it comes to salaries. At Karen Hospital the salaries of doctors range between Ksh 2,50,000-Ksh700,000.Mater Hospital,Getrude's Hospital and the Nairobi Hospital are also other hospitals that pays doctors upwards of Ksh 250,000.
The good thing about doctors is that they are allowed to own private clinics.
Actuary
Actuarial Science has also sneaked into this list. If a graduate of Actuarial Science goes ahead to pursue professional certificates in Actuarial Science,which are offered by the Society of Actuaries, he will be assured of earning above Ksh250,000.For this career, the highest paying companies include CIC Insirance,Kenya Re,Alexander Forbes,PWC,CMA,IRA and RBA.This is where most actuaries earn above Ksh300,000.
Portfolio Manager/Fund Manager
A portfolio Manager works for pension companies, insurance firms, investment companies and government institutions like CBK and NSSF.To be a portfolio manager you have to pursue a business related degree plus CFA.
In Kenya, the minimum a portfolio manager earns is Ksh 300, 000, and are few who earn less than Ksh400, 000 per month.
Financial Analyst
Financial Analysts are also ranked among top 10 highest paid professionals in the country. With a business degree and CFA,there is no employer who would give you less than Ksh150,000.Some of the best paying companies include Centum Investments, Capital Markets authority,Stanbic Bank and Central Bank of Kenya.
Lawyers
You know,Paul muite,Ahmednassir and Donald Kipkorir make at least Ksh10 million a month-that's how Law pays in Kenya. Thousands of lawyers in the country eat life with a big spoon, drive big cars, live in posh estates, interact with the high and mighty and take their children to international schools. If you find a lawyer making less than Ksh 150,000 a month, that's a quack.
Software Engineering
The median salary of a Software Engineer in Kenya is Ksh150, 000, but this salary varies from sector to sector. Companies like Google, Safaricom and IBM pay their engineers in the tune of Ksh400,000 per month, or even more.
Architecture
Architects also collect money with sacks. These guys, believe it or not earn 10 % of the total cost of a structure. Assuming he did the drawing of Pinnacle towers, he will pocket Ksh 1 billion from the company.
Architects are among the richest professionals in the country.
Finance Managers
Another group that we can't leave out is Finance Managers. Since these guys handle money, they have to be rewarded handsomely, or they steal the company.
It's rare to find a finance manager pocketing less than Ksh 200,000 .
Auditors
The last group is one of auditors. You all know why these people earn more.
Major auditing companies, the big four, pay auditors not less than Ksh80, 000 per month, experienced ones earn between Ksh150,000-Ksh250,000.Partners earn over Ksh 1 million.
News Anchors
Kenyan media houses are ranked the best paying media companies in East and Central Africa.If you manage to work for Royal Media Service,Nation Media Group and Standard Media Group as a news anchor, chances are that you will drive a brand new Toyota V8.At no time you will dream of earning less than Ksh 200,000,unless you are not marketable enough.