A Kenyan has explained how he managed to build a three bedroom house with Ksh800,000.He managed to build this house for Ksh 800,000 and here is what he did.
I know for sure..with 800k unajenga nyumba ya 3bedroom na unaingia na unaishi. The problem with people here ni kugongwa. Wacheni kupeana nyumba yako kwa contractors. If u have your own plot, be a hands on kinda guy..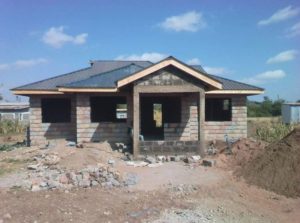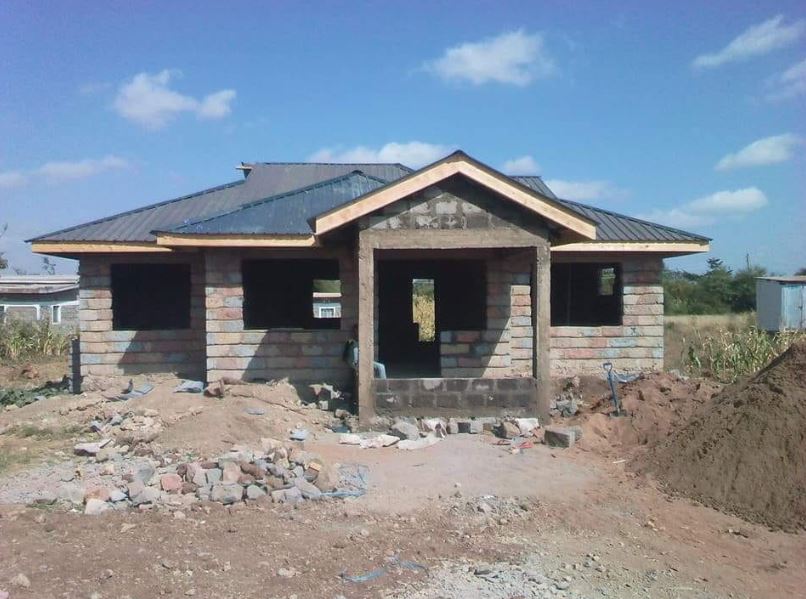 Tafuta watu wakuchimbie msingi. That will cost you like 5k at most. Nunua materials angusha site. The most you can spend na slab ya foundation ya 3 bedroom house is 200k. Hii ni including labour. Slab ikiisha ipatie siku mbili huku unaifanyia curing.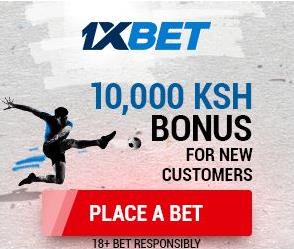 Then unaanza courses. Fundi anafaa kujenga 120ft per day. So kama nyumba ni ya course 9, in one day inafaa akujengee course tatu. So in three days nyumba imefika kwa lintel. Hii cost yote ni kama 100k to 150k.
Then after ushakoroga lintel carpenter anaingia. Hapa sasa ndio kuna shida kulingana na mahali unatoa mbao. So jiwekee kama 200k ya roofing. Hii ni mbao na mabati na fundi. Hii roofing ikiendelea ushachomesha milango na madirisha. Hii ni kama 50k cost peke yake.
Roofing na milngo na dirisha fixed then unaanza plumbing na electrical work weka 50k. Then piga plaster hio ingine unamaliza ukiwa ndani. And that my friend is how you get involved hii mambo ya kuwachia sijui contractor ndio maana mnashtuka mtu akisema ametumia 800k kujenga a three bedroom house
There is also another testimony here:
Here's what you need for a standard 3 BEDROOM HOUSE.
Cement 281 bags =210,000
River Sand =122,000
Ballast =67,500
Foundation Stonnes =50,000
Hardcore 11,000
Gladiator (termite killer) =3200
BRC Mesh = 26,000
Timber and fascia =120,000
DPM = 9100
DPC =12500
Kitchen Boards and sinks =50,000
Wardrobe boards = 30,000
Roof material (versatile) 80pcs =180,000
Machine cut stones 2800 stones =90,000
Tiles(30 by 30) 80 Boxes = 62,000
(60 by 60) 23 Boxes = 27,000
Bathroom tiles 14 Boxes = 10,920
Gypsum ceiling installation for sitting and dining 2,500/m² = 84,250
Wooden flowered chipboard for other rooms = 43,000
Doors = 40,000, Windows =90,000
Valley tray and ridge cap =20,000
Paints,primer & undercoat & brushes/rollers =80,000
Round poles = 6,000
Electric materials = 50,000
Wall pass 3 rolls = 9,000
All plumbing materials =60,000
Nails = 5,000
Y10 = 14,000, R6 = 6,000, Y12 9,500
Binding wire 10kgs = 1,500
Labour and transportation 300,000
Unknowns = 40,000
TOTAL 1,990,000.