This article will serve three purposes, educate you on how to start blogging in Kenya and become a millionaire, list the amount of money most popular websites in Kenya generate per month and motivate you into starting your blogging career.
Blogging is a wonderful career, one that ensures you make passive income on regular basis. To launch a career in blogging, you must be ready to spend at least 12 hours per day generating quality content. At the beginning, you may not earn any penny but over time, the fruits of your hard work will be realized.
Venas News was launched in 2013 from BlogSpot, we later shifted to WordPress which is the most popular Content Management System. For close to one year, this website was making less than Ksh100 per month. At first I thought I had made a wrong choice and almost gave up, but after reading several articles from renown bloggers, I gathered more energy to continue. By 2015 January our income had crossed the Ksh 150,000 mark. But one problem I faced as I continued blogging is the stagnation of the income. For 6 months the income had stagnated at Ksh 150,000, I was not pleased with that, I had to look for ways of diversifying the income sources. It's in 2017 that I did away with AdSense and joined affiliate marketing, direct marketing and sponsored content model. I made sure most of the articles I wrote were original and unique, like this article you are reading. Any blogger would tell you it's not easy to leave AdSense as it provides regular income, but I did. Three years down the line, I believe I made the right decision. I quit my job in 2017 to concentrate on blogging and so far the income is 20 times the gross pay from my previous employer—but the journey has not been easy.
If you are a newbie in blogging or you intend to start your own blog, I will take you through the simple steps to follow so as to become self-employed and make passive income online.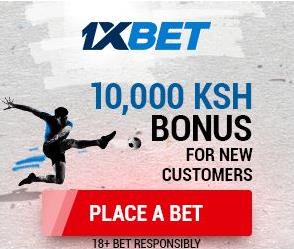 Decide which platform to use for blogging
The first step is to decide the appropriate platform to use for blogging. We have bloggers who use Facebook, others Twitter, YouTube or self-hosted websites. Out of the four platforms, owning a website is the best. To own your website, you have absolute authority over the content you post but with Facebook, Twitter or YouTube, you are regulated. As a seasoned blogger, I would advise you to choose blogging from self-hosted websites to other platforms.
Domain registration
The second step is domain registration. The domain name is one that gives unique identity to your website and it starts with www….
Before you register your domain make sure the name rhymes with the niche you are about to venture in. If it's food, ensure there is "food in the domain name. Google ranks websites according to identities related to activities they are covering.
If your interest is to cover stories within Kenya only, the best domain name to register is one ending with .co.ke but if you want to write content covering global issues, register domains ending with .com.
To register .co.ke domain, contact the following web hosting companies:
Kenya Website Experts
True Host
Sasa Host
If you intend to use .com extension the best company to register the domain with is Bluehost (Click here to register)
Website design
After registering your domain, the next step is to own a website. It's hard to design a website yourself unless you studied web design in college or you have skills for the same.
There are several companies that do web design in Kenya but if you want the best, you can contact us on 0722927138 for directions. Since we have been blogging for long, we know where you can get the best designers at a cheaper cost.
Once your website is ready, you will be ready to launch it.
Website hosting
The second most important thing in blogging is website hosting. When a website is new it doesn't use a lot of resources, you can spend as little as Ksh 500 per year to host the blog but once it attracts more readers, you'll be forced to spend over Ksh 1,000 every month for hosting. If your website will be of .co.ke the best company I will refer you to is Kenya Website Experts but if it's .com, then Bluehost is the best. I assume your site isn't as viral as Venas News which receives more than 4 million visitors per month. For viral websites, you can choose Kinsta which can accommodate in excess of 10 million visitors per day.
Important: If you are going to write controversial stories, don't host your sites in Kenya, don't register a domain ending with .co.ke, go for .com domains. The government might decide to delete your website and there is nothing you can do. It's always safer to have .com website than .co.ke. For instance, Venas News has a .com website which acts as a backup, in case we lose this one we can turn to the .com one. We also have other .com websites. One thing you must do as a blogger is to have alternatives.
Income generation
Up to this point, we assume you own a blog, what is remaining is how to generate your income. There are several income generating sources. For starters, AdSense is the best.But to be approved by AdSense you must follow several rules, such as:
Make sure each of your posts have more than 500 words.
Your articles must be original and unique, don't copy content from other sites.
Use original pictures, don't lift from online
Don't write violent or adult content.
Your site must have at least 20 high quality articles, if possible at least two articles must have 2,000 words each.
Avoid popular niches like technology, news, blogging, web hosting, jobs and politics.
Avoid grammatical errors
After you have followed what we have outlined above, then make your application. Follow this link to apply
AdSense approval takes two steps, the first approval is easy but the second and final one is always difficult. In case you are rejected for the second time, make sure you take your time, review the content on your site, add more content and re apply after one or two weeks, don't reapply immediately.
Your website might not be approved after all, if that's the case, then you need AdSense alternatives. Venas News is one popular website in Kenya that uses AdSense alternatives, we have been using MGIID.To be approved by MGID is extremely easy, just submit your application here and you will be approved within two days. There are also other AdSense alternatives we had discussed earlier (See the article here)
How to generate traffic
You will be shocked if I tell you today that Venas News neither have active Facebook page nor Active Twitter account, nearly 100% of our traffic comes from referrals and Google. The best traffic for your site is organic which of course comes from search engines like Google, ASK. Opera Mini, Yahoo, Bing and others. To get such traffic your site must have original and searchable content. Even as we post articles on Venas News we always think of keywords our visitors will use to search for targeted content online.
Now that Facebook and Twitter are limiting content to websites, it's important that you take into consideration the idea of keywords. You can learn the most popular keywords in your niche from SEMrush. Follow this link to subscribe
When you are starting a blog, don't worry about traffic, generate quality content and people will naturally visit your site. It's also suicidal to depend on social media for traffic.
Amount of money you can make from blogging in Kenya.
There is no income ceiling when it comes to blogging, you can earn as little as Ksh 10 per month or as high as Ksh 20 million.I have a list of a couple of blogs in mind and the amount of money they make per month:
Tuko—Ksh 2 million to Ksh 5 million per month
Mpasho—Ksh 200,000 to Ksh 400,000 per month
Ghafla—Ksh 600,000 to Ksh1.2 million per month
Kenyans—Ksh 300,000 to Ksh 600,000
Standardmedia—Ksh 800,000 to Ksh 2 million
Nation—Ksh 800,000 to Ksh2 million
Kahawatungu—Ksh 120,000 to Ksh 200,000
The amount of money you make depends on your input, traffic numbers, niche and income generation model
Below is a table of the realistic amount of money you can make from blogging in Kenya based on traffic:
| | |
| --- | --- |
| NUMBER OF VISITORS PER MONTH | INCOME PER MONTH(KSH) |
| 0-10,000 | 0-10,000 |
| 10,000-50,000 | 1,000-20,000 |
| 100,000-500,000 | 10,000-150,000 |
| 500,0000-1 million | 50,000-300,000 |
| Above 1 million | 100,000 and above |
| | |
To make Ksh100,000 and above every month, make sure your traffic numbers neighbor 500,000 monthly
Blogging is a lucrative business, it can make you rich within a short period of time.