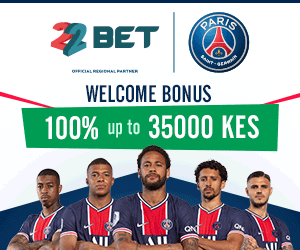 The year 2020 has not been good for job seekers in Kenya because of the outbreak of COVID-19. Even so, there are companies which are still employing job seekers. If you are looking for a job, here are potential employers:
Humanitarian organizations like Red Cross
Many people are going hungry and others are suffering from floods. This is the time humanitarian institutions like Red Cross are looking for people to employ. As a job seeker, you can join the institution as a volunteer and later get confirmed. Red Cross pays their employees modest salaries.
The most active institution in Kenya at the moment is the Ministry of Energy. There is a lot of money allocated to the ministry and part of it is used to recruit specialists. If you are a nurse, nutritionist, pharmacist or a doctor, this is the best place to look for employment.

People are delivering food in Nairobi from neighbouring towns like Kajiado and Kiambu.Food delivery and logistics companies are looking for drivers to do the job. The demand for logistic services is high because of the partial lockdown in Mombasa and Nairobi.
Regardless of your qualification, ensure that you drop your CV in any of the logistics companies you know.
The demand for security services has increased tremendously ever since the curfew was announced in Kenya. Every security firm is recruiting at this time and it's upon you to be aggressive enough and seek opportunities with some of the leading companies like G4S and KK Security.
Online blogs
Online blogs like Tuko, Standardmedia,Ghafla and Nation are still making profits despite the curfew and lockdown. If you hold a degree bias to Journalism and mass communication, don't hesitate to apply for employment at those firms.
Due to the lockdown, people are now buying products online.E-commerce companies are employing delivery personnel, they are also employing other staff. You can get a list of online stores in Kenya then make applications to each of them.
The manufacturing industry is also doing well despite the effects of COVID-19.There are many manufacturing firms which are employing in 2020,most of them are located in Mombasa and Industrial Area Nairobi.
Telecom companies like Safaricom and Airtel
Research shows that during lockdown, people tend to use internet more than before. Airtel and Safaricom may not be advertising but the reality is that they are employing people. You should send a blind application even if they have not officially advertised for employment.