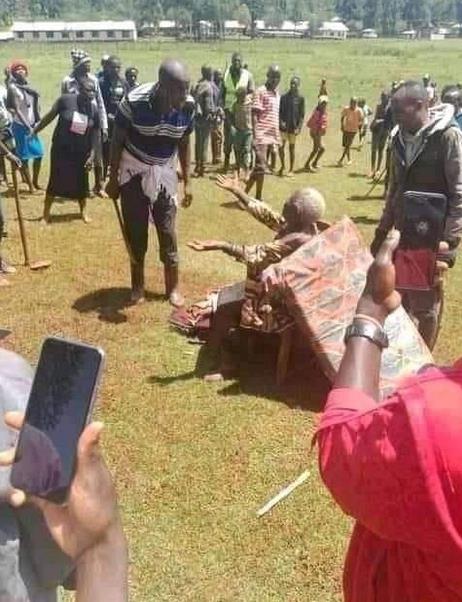 There was drama in Kisii when 4 suspected witches were lynched. It's reported that last week, witches assembled near a river in Kisii and sent one of them to call a form four student from her house at night. The witch mentioned her name and the girl followed her from behind to the river.
At the river, the girl was told to sit at the centre of a crowd which had gathered, she was give human meat to eat. After taking several pieces, she was given a concoction and left there. The following morning, her parents woke up only to discover that the child was missing. They were shocked to find her at the river and she was not talking.
Area chief called for a meeting where everyone was told to attend. Each of them was told to spit on the child's hands in order to make her talk. One after another greeted her and spat on her hands. One specific old woman spit and the child started talking. It's at that point the entire village ordered her to mention other witches—she mentioned 3 others.
Today,she was lynched alongside 3 other witches.