A woman in Nairobi has revealed how he has infected over 2000 men with HIV.Kwamboka,who lives in Mukuru slums says she started washing clothes for men in Nairobi estates and one day, she got infected with HIV.Due to bittereness,she started spreading the disease. The number of men she has infected are countless.
Here is Kwamboka's story:
"I started washing clothes in estates in 2007.It was after I delivered my first born and my boyfriend refused to take care of me.We used to live in Huruma and later I moved to Mukuru because I didn't want to live near my boyfriend.Trouble started when I couldn't afford to take care of my son,I was forced to look for a job but the one I got was to wash clothes for my neighbours.I had one neighbor,a married woman who had 4 children.I used to go to her home twice a week and get paid Ksh 400 every week.That was enough to buy food for me.
One day while I was washing,the husband came.He introduced himself to me and we later exchanged numbers.There is this day the wife was not in but the husband was around.She told me to go and wash clothes.I didn't what was to happen.I innocently went as I usually go and found the husband on the couch.He brought all the clothes to the bathroom—I used to wash them in the bathroom.While I was washing,he came near and started talking to me.The conversation was good until I realized we were so connected.It's after that that he touched me and since I didn't want to offend him,I gave in.That day he gave me Ksh 2000.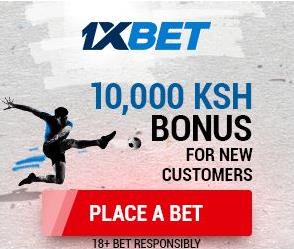 But after about two weeks I started coughing and got seriously sick.On visiting hospital, I was diagnosed with common cold.I took medicine and the disease ended. After three months, I became so sick and after visiting hospital, they told me I am HIV positive.I was chocked,yaani najaribu mara moja na ninakuwa mgonjwa.I hated myself.
After knowing my status,I went home straight and thought of how to kill myself.I had even bought drug to inject myself.The suicidal thoughts took weeks before I said,"let me first relax and see how life goes".But one thing I swore is to make sure I will not die alone.
One day I thought I should start washing clothes and in the process I infect them.My target was men.
I started with Pipeline estate,Fedha,Imara Daima,Umoja,Donholm,Nyayo,Utawala.
One thing I realized is that almost every man who wanted my services wanted to sleep with me especially after I finished washing clothes.Most of them added me Ksh1,000 to Ksh10,000 more if I accepted to sleep with them.On a Sunday,when majority were at home,I used to wash clothes for 3-5 men and I slept with all of them without protection.I made over Ksh 10,000 per day.
When someone discovered that he was sick and called me,I blocked them.
Up to now,I have infected over 2,000 men in Eastlands and still counting.
What I have noticed is that men are very careless,when they see thick thighs,they think we are not sick—hawatumii mpira.Kwanza mimi ni mrembo,they don't think I am sick.
I will stop infecting them when they stop being careless.Some of them have died and others are now suffering.