A fake blog (http://fp-news.com) has stated that CORD leader  Raila is directly involved in the South Sudan conflict, which has existed for decades and claimed lives of millions of people. But according to highly placed personality close to Raila Odinga, the trending news have no basis and can be classified as "Fake News".
The blog,which Alexa ranks 4 million, wrote this:
"The genocide in Southern Sudan is largely blamed on war profiteers and 'Oil Black Martket'  dealers including Odinga who is believed to have directly funded the opposition led by Riek Marchar to stir unrest and subsequently unseat current President, Mr Salva Kiir Mayardit.
On Monday 2 end of April 2012, a Southern Sudanese delegation travelled to Nairobi and met then Prime Minister Raila Odinga. Key in the discussions with Odinga was oil revenue sharing and territorial dispute. The delegation largely composed of what makes the inner circle of current opposition offered Odinga stakes in oil and arms supply if he'd push for mediation's that would be biased. At the end of the day, Odinga pledged Kenyan intervention in the Southern Sudan crisis.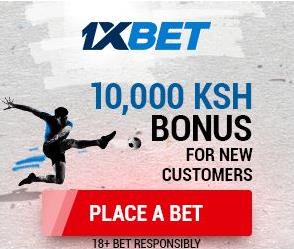 The British Secret Services (GCHQ) in 2009 consistently eavesdropped on Kenya's former Prime Minister, now opposition leader, Raila Odinga. More intelligence services show Raila Odinga politiked on behalf of key members of the opposition even during their time in government. Odinga even commissioned authoring and publishing of articles by his father's 'Jaramogi Oginga Odinga' 10-year aide-de-camp who would later serve as his  personal Assistant for 10 years.
Some of the sinister findings of the GCHQ include involvement of Raila Odinga in fueling the Southern Sudan conflict directly and through his late son Fidel Odinga and conniving to block LAPSET project. This brings to light some of the major factors of the conflict in the young African nation. Odinga also deployed some of his Southern Sudanese employees as elections operations specialists and as technical support assistants in Southern Sudan with intent to spy and shape future of the Southern Sudan politics "
Venas News can would like to reveal the owner of the new blog,which is spreading propaganda against the opposition leader,Raila Odinga.
According the infamous blog,the owner is
Thomas Greenfield who describes himself like this:
Thomas-Greenfield is a Foreign Policy and Political Analyst at the Ethics and Public Policy Center. His writing has appeared at, Foreign Policy Magazine, The Atlantic, First Things, Commentary Magazine, The Daily Beast, The Federalist, Quartz, and other places.
But our investigations shows that the Thomas Greenfield is a proxy name, the Real Owner is Francis Kimani .Francis wrote the article with the intention of soiling the former Prime Minister's name.
A conflict of this magnitude (Sudan Conflict) attracts the attention of the United Nations, ICC and many other international bodies. If indeed investigations were conducted to logical conclusion, Raila could have been at the ICC by now. But we understand, when election date nears, such propaganda exists.