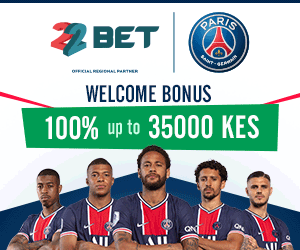 If you are playing Shabiki.com, here is how to withdraw the money through MPESA and bank account.
When you join the game, you are required to open an e-wallet account. This is the same account you will withdraw your money through.
The first step is to log in to your 'wallet' account then select Withdraw and enter the amount you want to withdraw through MPESA.
b) If your winning exceeds the M-pesa daily limits, then you will be required to give Shabiki details of how payment may be made to you. You will be contacted through your mobile number as furnished by you to the company and as contained in your account with them.
i) Once a player is declared a winner and entitled to payment, the company will be deemed to be holding the funds on behalf of the player.
j) Any winnings below KShs. 140,000 will be sent to your wallet account. You can withdraw such winnings by accessing your e-wallet and transferring the winnings to your M-pesa account. Once Shabiki sends such winnings to your wallet, they will be deemed to have paid the winnings to you, and the company will not have any further obligation in regard to the winnings whatsoever.
k) Any winnings above KShs. 140,000/= will be paid to your bank account. You will be required to provide your bank account details and verification details confirming your identity, including your national identity documents, passport documents, KRA tax PIN, and proof of your address. These details must match your account details and your M-pesa details. The company will pay out winnings within forty-five (45) working days, provided that you provide required details.
l) If for three (3) consecutive weeks there is no winner of the 1 million shilling prize, a winner for this prize may be selected on the 4th week. If there is no winner on the 4 th week, such that during that particular week no player got any match correct and there is no winner even with 1/10 valid predictions, then a random draw will be done from the players of that week and a winner may be chosen from among such players.
m) The jackpot prizes will be shared between the winners in any particular draw for each respective jackpot.
n) If a winner makes more than one correct prediction, only one prediction will be considered for any payment in relation to that winner. Accordingly, the winner will not be entitled to claim any prize for any other prediction.