Knowing the right food to eat or avoid when having a cold or flu determines how fast we eliminate or remedy the situation. At the moment I know most parts of the country are experiencing dry season characterised by high temperatures and dust. Very soon we shall be entering the cold and rainy season starting April all the way to October. Common colds and flu are common during these times especially in young children whose immune systems are not yet stable. Parents should therefore learn how to take care of the young ones when the weather changes and they start sneezing, coughing and having nasal irritations or congestions as well as running noses.
Dressing the child warm is very important when they have a cold. More important too is the kind of eating and drinking during these times so as to relief the cold and get rid of it soonest. Below are some of the foods you should give or avoid giving your child when they have common colds;
Foods to Give
Plenty of fluids
It is important to give children plenty of fluids when they have flu or common colds so as to maintain dehydration in their bodies. Running nose, sweating and sneezing makes them lose water very fast. Water is the best fluid to give your child more frequent. Apart from keeping the body hydrated, it helps loosens the mucus and relieves congestion. However, be keen not to overdo it with the child because it may lead to a condition known as hyponatreamia (low levels of salt in the blood).try giving warm drinks to your child as the hot steam helps to relief congestion. Other healthy fluids to give your child when having a cold or flu includes;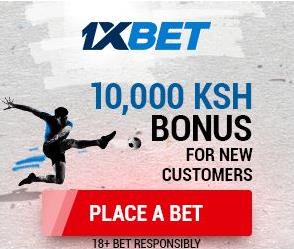 Juice
Ginger ale
Herbal tea
Honey and lemon tea (mix honey, lemon and 1 cup of hot water)
Broth
Ginger tea
Chicken soup-reduces inflammation and helps to relief other cold and flu symptoms
Healthy foods
Feeding your child with enough healthy foods is very essential in managing colds and flu. Although the child may experience loss of appetite during this time, you should try as much as possible to give that what the child prefers but should contain enough energy and nutrients to assist him/her fight the cold. There is no specific diet to follow but the meals should contain the following components;
Nutritious foods-Includes fruits and vegetables. Endeavour to choose those that contain vitamin C and E  such as;
Spinach,
broccoli,
almonds,
blue berries,
whole grains,
oranges,
grape fruits,
strawberries,
tomatoes,
pineapples,
pawpaw
Immune boosting foods-includes foods such as Yoghurt, kefir, salmon & tuna, flaxseeds & walnuts, olive, canola & walnut oil
Soft foods-children should be given soft foods which are friendly to the throat and easier to swallow for example rice or mashed potatoes
Foods to Avoid
Caffeinated drinks-they should be avoided as much as possible because they are dehydrating. Such drinks include; coffee cola drinks, energy drinks and normal tea.
Hard food-foods that are difficult to chew and swallow should not be given to children when they are having a cold. Such food as githeri, fried or roasted meat should be avoided.
1XBET is giving you 200% bonus on your bets.Click here to join