It seems Kenyans are tired of President Uhuru's regular announcements over corruption. This morning, he wrote the following message on Facebook:
"Wakenya wenzangu, the war against corruption and economic crimes is about the wellbeing of our Republic. Let's all join hands and vigorously fight this vice"
Within an hour, more than 1000 Kenyans responded and surprisingly, none was optimistic .One by one, they condemned him for his excessive PR gimmicks while shielding some of his friends.
Here are some of the comments from his followers: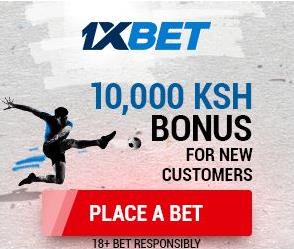 Edu Karanja Please Mr. President spare us that crap it's very early in the morning you should have told us to all join hands in stealing.
Jacob Muteti Hehehe please stop repeating this joke over n over again. KICC is about to be auctioned due to unpaid debts amounting to 716M, who is the MD? Your niece..!
Kelvin K Mbugua Am told the retired guys Are the ones getting government appointments,the same old faces,The kind of akina Chumo,serem etc..Thanks for honoring ur promises…Kumíra kümïra benefits….Thuraku thuraku
Ezekiel Kiplagat Bungei Can you effectively fight what made you?
If you want Kenyans to take you seriously, stop gagging the judiciary through budget cuts, stop making ridiculous appointments like that of Chumo when you got the privilege of NIS reports.
Allow us report on social media what you have done not you reporting through the same channel what you want to do on the matter. It is then that we shall take you seriously.
Jared Kiplagat Snr Nonsense. How can you say so, you and William ruto have been sucking our money by all means. You appoint Mr Ben chumo to chair SRC yet you know very well that he stole our billions of dollars. We can conclude that he was stealing under your orders and ruto.
Muggenyu Wahome But if CS Macharia, Keter and the likes are still in govt and Waiguru, Kabura and Co are still out of jails…..then this fight against corruption lucks the seriouness portrayed by the you, the president
Symon Kamau Is it true that since you took over from Kibaki Ksh2 Trillion has been looted which explains our huge public debt?
Geoffrey Wachira I really wonder whether you post things to wake the sleeping tigers. I personally recall you, with full powers of presidency warning the contractor of kutus_githure road. Are you a very weak President that your decree can't be observed? I wonder what you call fight against corruption.
Bunei Paul Kipruto Mr president the day is still young for such jokes, spare us your craps, for how long must you sing on fighting corruption?When will the sleeves start rolling?What happened with the lifestyle audit that you purported to be the first then followed by DP then the rest? Anyway I blame hangovers for this.
For more comments, you can visit his Facebook page…it's interesting!!!