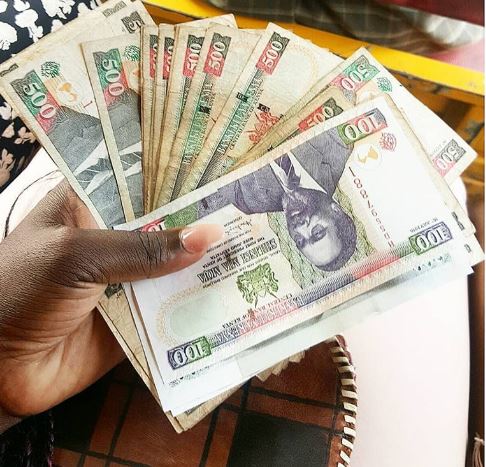 When starting a business, you don't just go for any business, you pick one that will generate profits.50K is enough money to start a business with, there are even other businesses that require less than 50k.
We have keenly analyzed all types of businesses in Kenya, but only the following are the best to start in 2022:
If you live in Nairobi, Kisumu, Mombasa, Nakuru, Kericho,Kisii or any other major town, grocery business is the best to start. Everyone in towns buy fresh vegetables and fruits from groceries, this business does not disappoint. The capital can be as low as Ksh 20,000 depending on locations and the quantity of products to sell.
Another business you should be aiming to start is a YouTube channel. We have several Kenyans who started YouTube channels in 2020 and by 2021 they were making millions. One of them is Eve Mungai who makes over Ksh1.5 million per month. Another one is Thee Pluto who pulls in over Ksh800,000 monthly.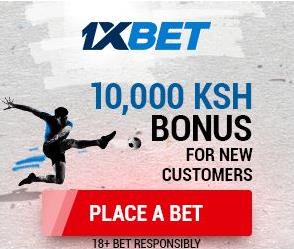 Starting a YouTube channel is free,all you need is a good camera to take videos and internet. But you should post content that excite your readers.
To start earning, your channel must be at least 12 months old with 1,000 subscribers and 4,000 watch time hours.
In Kenya, YouTube pays Ksh50 to Ksh120 per 1,000 views. With 1 million views, you'll earn more than ksh 200,000.
For youths, Blogging is one of the most lucrative businesses to do in Kenya. You need a capital of less than Ksh20, 000 to start a blog. First you have to register a domain name,buy hosting space and create a website. To get all this,visit Bluehost through this link
Bloggers make money through AdSense, MGID, affiliate marketing, sponsored posts and direct marketing banner ads. You can even start by signing up to MGID and make money even when your site does not get good traffic. To register for MGID,follow this link
Bloggers can earn even over Ksh 1 million per month.
More than 90% of Kenyans wear mitumba clothes. This is one business you'll start knowing very well that it won't disappoint you. The capital for starting this business can be as low as Ksh 10,000.If you get a good location, you'll earn over Ksh1, 000 per day.
Nowadays people prefer fresh juice to soda because the juice blended from fruits does not have side effects. In case you live in major towns like Nairobi and Mombasa, buy the juice blender which costs less than ksh10, 000 and look for a good locations to set up the business. I can assure you, you'll be making crazy profits.
The only challenge will be to get a good house for the business, and of course a reliable supplier of fruits.
If you live in major cities and towns, you can also do business of selling cereals. Many will ignore this business not knowing that it's very profitable.
You buy one tin of beans for Ksh100 and sell the same for Ksh 300.
This business entails selling beans, maize,soya,njahe,peas and other grains which are on demand.
There was a time we were passing through a certain street in Eastlands,I was in a matatu.A driver pointed at a guy who was selling kienyeji chicken as he noted,"unajua huyu jamaa saa hii ni millionaire juu ya hizi kuku.The guys has a small house for kienyeji chicken and he sells more than 100 of them daily. He buys one chicken for Ksh 400 and sells for Ksh 500 and above.
People prefer kienyeji chicken over broilers and in future, broilers won't have a market.
If in your village you have enough land,don't waste your time looking for a job in Nairobi, stay there and do farming, Grow cabbages, avocado ,tomatoes,spinach,beans,maize ,managu,bananas,sugarcane and watermelon. Then sell them to people in towns. One acre is enough to generate over 50k per month.
Another booming business to start in 2022 is a butchery. You can start by selling one goat and later boost your stock when you get enough money. The capital required is Ksh50,000 or less.
Nowadays there are companies which give bodabodas on loan. With just Ksh 15, 000,you can get a brand new bodaboda.If you're the one managing this business, you'll make not less than Ksh 1,000 per day.
A Kinyozi will only require Ksh30,000 to Ksh 50,000 to start.The biggest budget will go to rent. With a strategic positioning, you'll generate over Ksh 1,500 per day especially in Nairobi.
Sell clothes on social media
There are hundreds of people who have made it by selling clothes on social media. You just need a capital of even ksh 1000 to start selling clothes. All you need is to go to Eastlegh, take photos of the clothes and post on your page with a price tag. When someone makes an order, go to Eastleigh, buy the cloth and deliver to your client.
Sell pure honey and peanut butter
People are making good money by selling pure honey and peanut butter online. One kg of honey costs Ksh 600 but you can sell the same for Ksh 1000.You'll buy half a kg for Ksh 250 and sell for Ksh500.
Sell samosa, sausages, boiled eggs, mutura and smokes
Never underestimate people selling mutura,samosa,sausages and eggs kwa njia,they make a lot of money.This business needs a small capital,less than ksh 20,000.You can make over Ksh 2,000 daily if you get yourself in a busy street