The dairy industry is the most lucrative activity in the agricultural and manufacturing sectors in the country.
In recent years, the sector has attracted massive interest from both local and international investors thanks to the emergence of new innovations, modern technology, investments and sophistication in the dairy industry.
With annual production of 5.3 billion liters, Kenya is among the leading milk producers in Africa coming third after Ethiopia and Sudan.
The country is estimated to have over 4.5 million dairy cows which contributes to 44 percent of livestock Gross Domestic Product (GDP) 14 percent of the agricultural GDP and 4 percent of the GDP nationally.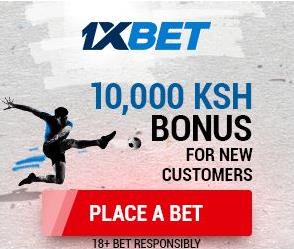 GDP
Globally, the country's dairy sector boasts of 30 – 40 percent of the five percent market share that Africa contributes.
With an estimated population of over 4.5 million dairy cows, Kenya is well-known as one of Africa's biggest milk producers, contributing 30-40% of the 5% that Africa produces into the global numbers.
The following is a list of top milk processing companies and who owns them.
Brookside Dairy Limited
It is popularly known as Brookside dairy. Founded in 1993, the company commands an enormous share of the daily market products in Kenya.
It is owned by former President Uhuru Kenyatta's family and it has presence in over 12 markets in Africa making it the top milk processor in East Africa.
With about 30 year-experience in the industry, the company has endeared itself to customers by providing a wide range of quality, high end dairy products such as: whole fresh milk, flavored and fermented milk, flavored and natural yogurt, ghee, whipping and double cream, salted and unsalted butter.
Some of its renowned milk brands include Tuzo, Molo, Ilara and delamere.
Its command post is located at Ruiru town off Thika Road in Kiambu County.
New Kenya Cooperative Creameries Limited (New KCC)
Located in Nairobi, this dairy company dates back to the early 1990s.
Its array of quality products such as pasteurized and homogenized fresh whole milk, homogenized and ultra heat treated milk, fat reduced pasteurized milk, spray dried milk, yoghurts, to mention but a few, are such a delight to its customers.
It was the first milk processor to use Tetra Pack, a modern packaging method for dairy products in 1956.
It is famed for introducing a free milk program to school children in 1992.
The company started out as a creamery in Kipkelion in Kericho County, which was founded by a white settler named Mr Watts.
Years later in 1925, it grew to become Kenya Cooperative Creameries through a partnership between Watts and another settler by the name Hugh Cholmondeley (Lord Delamere).
KCC would later register as a company in 1932 under the Cooperative Societies Ordinance after it merged with Nanyuki Creameries.
In November 2004, it was fully incorporated under the Companies Act and renamed to New Kenya Cooperative Creameries Limited ( NKCC) with a 100 percent government shareholding.
Delamere Estates
The company prides itself in its one-of-a-kind fruit yoghurt products that are such a delight to its clientele.
It commands a 67 percent market share in the dairy processing industry through its variety of fruit yogurt flavors ranging from Caramel, Premium vanilla, Lemon Biscuit and Strawberry.
Formed in 1979, it has been under the stewardship of Lord Hugh Cholmondeley, the Fifth Baron Delamere and it has been in the Kenyan market for at least nine decades.
His son, Tom Cholmondeley, is infamous for killing trespassers at his Soysambu Ranch.
Bio Food Products
The company is famed for its innovativeness and its sophisticated unique Bio Food Products which has seen it win countless Africa Food Industry Excellence Awards.
It was the first dairy processing firm to introduce Greek-style yoghurt in Africa as well as lightweight bottles for packaging its long life milk brands.
Its clean and healthy dairy products such as fresh milk, butter and yogurt which are free from inhibitors, antibiotics and all contaminations have endeared it to its clientele.
It is owned by Binoy Zachariah who also serves as the company's managing director.
Githunguri Dairy Farmers Cooperative Society Limited
It was founded in 1961 by a group of 31 farmers in efforts to boost their dairy farming and source markets for their products.
The cooperative has grown by leaps and bounds over the years and it presently boasts of 68 branches up from one and a total of 17,000 members.
In 2004, its own processing plant was commissioned which greatly improved its profits and it went on to win the Most Improved Company of the YearAward two years later in 2006.
It is renowned countrywide for its top brand Fresha which comprises an array of products such as ghee, cream, butter, yogurt, fresh milk, long life milk and sour milk which have revolutionized Kenya's dairy industry.
Kinangop Dairy Limited
The company started out in 1999 as Mkulima Creameries Limited.
Initially, it would source milk from farmers in the milk rich vicinities of Kinangop before distributing it.
In 2006, it rebranded to the present day Kinangop dairy Limited, a move that enabled it to incorporate more farmers from the region who would deliver raw milk.
Happy Cow Dairy
It was established in Kenya in 2004 by Cheese makers from Holland whose popularity in cheese production spread worldwide.
The company would later diversify to introduce other dairy products such as ghee, yoghurt, and fresh cream.
It is renowned locally and internationally through its comprehensive product portfolio such as "Yogies" "Hollander, and "Jolly Fresh".
All its products are ISO 22000:2005 and Halal certified to ensure consistency and quality.
Meru Dairy Cooperative Union Limited
Established in 1967, the company is a household name famed for its signature brand product "Mount Kenya Milk."
It started out as a cooperative society whose main aim was to assist local farmers get markets for their dairy produce.
Over the years, the company has become fully fledged with a wide range of dairy products such as long life milk, sour milk, fresh pasteurized, ghee, butter, all flavors yoghurt among others.
Eldoville Dairies Limited
This is a family-owned business founded in June, 1985 by Lucy Karuga who is the company's chief executive director.
It is famed for its products mainly yogurt, butter and cheese as well as fresh agricultural produce such as juices, fruits, and vegetables.
As a testament to its strict adherence to food safety protocols during processing, in 2007, the company was awarded a certificate in Hazard Analysis Critical Control Point (HACCP) and in 2011, it received ISO 22000 certification.
Bahari Dairies
Established in 2012, this dairy processing company is located in Bahati Constituency in Nakuru County.
The firm processes milk directly from its dairy farms and it also sources milk from neighbouring farmers.
It is a family owned business whose wide range of dairy products such as fresh whole milk, salted and unsalted butter, sour milk, mozzarella cheese, and yogurt are such a delight to its customers.
Conclusion
The dairy sector in Kenya has come a long way, weathering tempestuous times since the 1900s to emerge the most lucrative agricultural and manufacturing industry in the country.
Sustained demand for dairy products, a steady demand rise in processed and packaged milk products, changes in consumer preferences for flavorful milk and conveniently packaged products, as well as rising urbanization are some of the factors that have contributed to a complete turnaround in the dairy sector.
The industry still has a long way to go and hurdles to overcome ranging from stagnated milk production produce due to changes in agricultural land use, poor feeding and genetics factors which are linked to low productivity per cow, poor animal husbandry practices, poor infrastructure as well as general lack of new investments in the sector.