Kenyans have been warned against getting loans from shylocks and microfinance institutions because they mistreat Kenyans. Below are the shocking this they are doing to Kenyans:
*********
"This is a comment by my neighbour Catherine Riungu
on my previous post. Tell me if we have a finance system in this country.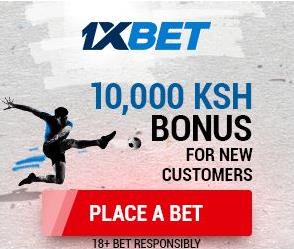 *********
Wueeh! A buddy I introduced to some micro lender, borrowed 200k at 8 per monthly. He Intended to repay in a month but since tshit happens, he paid half and requested for an extension. Unbeknowest to the borrower, the loan officer loaded a penalty of 10 percent on default on the entire 200k after receiving the 100k. Then added another ten percent per month, on default, not on the balance but the 200k on top of the 8 percent monthly – on the entire 200k. He tried to pay what he thought he owed only to be slapped with a bill totalling 500k.
Alarmed he contacted me. Since the MD is a friend we visited the office. The loan officer presented his computation – let's say it was just madness. In three months my friend had paid 360k, and they were demanding 500k…to balance his account. Interest on interest, penalties and interest on penalties, then penalties on penalties – I really didn't understand how after paying half of the sum borrowed, the penalties and interest plus penalties on and interests on penalties kept being heaped, not on balances but on the sum borrowed.
Asked by his boss how he did the computation, he said that's how they do stuff. Luckily my friend hadn't secured the loan, the interests and penalties were waived by the boss, but, he still paid 160k on top of the borrowed 200.
Now, years on, some debt collector contacted him. He owed that lender 280k! Turns out, they never removed the debt from the system!
Again we visited my friend, and the needful was done.
******
Two years ago, i was meeting a friend along Kiambu road (friends can tell you it's my usual resting area) for a cup of tea. He is that good friend who we don't reserve information when talking. (I know he will read this).
As soon as nyama choma arrived, he gets a call and he had to walk out and see his car dealer outside the eatery because "they need to adjust the cartrack because its not functioning". I jokingly tell him that is a scam and it is likely to be a bigger case than he thinks.
We both step out and wholla!!!! Over 7 men are here and want to tow away his very good car because "he has defaulted payments for some months"
I keenly follow after telling them I can pay for my friend and he can sort me later. I gather that his contact person told him to slow down the monthly payments because he had overpaid his premiums with over 140k and was doing 32k monthly.
The guy in charge of the operation says that information is incorrect as premiums SHOULD NEVER STOP FLOWING. I ask him for the statement and sure enough, my friend has overpaid only that for the past two months he has not paid a dime.
My friend, the type of arrogance with the guys is out of this world. We requested them for five minutes to consult and pay them their whole balance. They insist we go and discuss from their office. MAKOSHAAA!!!
We both drive to their place and park. I have a cheque and my friend has some cash to clear all their claims and we leave. The lady we found insist we are out of time and the case has to be handled the following day. We leave and my friend goes back the following day.
He has to add 24k for parking that night as they don't charge daily but monthly. He finally deposited the cheque and the cash and left with the car on top of paying for parking and hefty interests that looked like a big joke.
Take time and imagine he had no money. He would have lost the car, his deposit and his monthly premiums.
Again i repeat, keep off these predators who call themselves microcredit firms.
********
You have a small idea or a small business and you have a title deed or an idle logbook.
You approach one of those microcredits for a motorbike for delivery of goods, or some cash, say 50% the value of your asset to start or revamp your business.
Gladly, they give you the money and of course they transfer the asset to themselves and make you sign a document that in the likely event of defaulting the loan, they will sell the asset without notification.
Let's use numbers to make it practical. Your plot in Joska is worth ksh. 1.5m you therefore borrow ksh. 750k which is credited in your account as ksh. 950k with the ksh. 200k processing fee. You are suppose to pay for ksh. 58,500 monthly, for 24 months.
Here comes the nonsensical. 15 months down the line, your business is still in the woods and you default for two months and guess what!!! They sell your plot at "ksh. 600k" all the premiums you paid are forfeited and your business is still in the woods.
By the time you realise, someone is putting up a flat on your plot which is now worth ksh. 2.2m because of appreciate appreciation.
Use this case to imagine you had taken a car for taxi services or a motorbike for taxi services.
Kindly keep off these lenders. You will be bankrupt and lose all that you have managed in your years of hardwork in this crazy world
*******
My good friends, you maybe going through stuff especially trying to pool resources and start off something.
NEVER repeat this twice, NEVER ever try to borrow money from these bodies called micro credits like Mogo and Watu and platinum.
You will lose even the little you have. You ask for ksh. 500k, they give it as ksh. 700k with the 200k being processing fee and then an interest of 300k you pay over ksh. 1m
Just as you are about to complete the total amount, they come and auction you, sell the security and run away with all the amounts you paid over the period.
I will not divulge details but a close friend who works there, a person I met five years ago while still in practise of accounts and Finance told me "guku gukoragwo taari kwa ngoma"
Desist from falling into their traps.