We are in a digital era where everything is changing and technology is being embraced.
We started with black and white TV then moved to coloured TV and now we are in digital flat screen TV, which is a basic necessity in Kenya.
As you prepare to save for a digital TV you should carefully consider buying something that is durable and gives you value for your money. That's why we have decided to advice on what to buy and why.
The opinions given in this article is purely based on user experience and research conducted in several homes.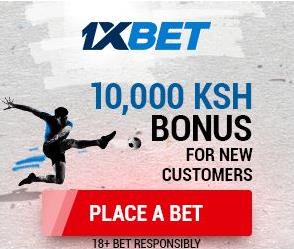 LG TV
LG is a big company known for manufacturing excellent electronic products like fridges, iron boxes and several other electronic products. When it comes to Television, they are performing well.
LG TVs are regarded as third best flat screens in Kenya; they are also cheap as compared to Samsung and Sony flat Screens. However, the quality of the images is not as excellent as that of Sony TVs.
As much as they don't compare with Sony TVs ,they are very durable.
If you have Ksh 15,000 you can have a LG flat screen TV in Nairobi.
You can buy the TV through this link( TV link)
Sony TV
Without saying much, Sony Flat Screen TVs are the best when it comes to durability and the quality of images on the screen. The TV gives someone comfort of watching any program. However, it cost much more than LG and Samsung TVs.
If you have Ksh 18,000 you can have a good Sony flat screen TV in Nairobi
You can buy the TV through this link(TV link)
Samsung TV
The South Korean giant company has for years specialized in manufacturing excellent electronic products. Currently their Samsung Galaxy Smartphones are giving Apple's iPhone smartphones a run for their money. However, when it comes to TV flat screens they are much behind as compared to Sony TVs.
Though they are durable, their images are not as clear as those in Sony TVs but they are comfortable to watch.
You can have a Samsung flat Screen with Ksh 14,000 in Nairobi.
Note: If you intend to buy original flat screens in Nairobi visit Luthuli Avenue and you will not regret having bought one; they are very cheap and original.
If you are not within Nairobi then the best place to buy original TVs is from Major Supermarkets where they even have Sales warrants. NEVER BUY A TV or a SMART PHONE WIHOUT a WARRANT.
Here is a link to a website with cheap TVs(website link)