It seems Gikomba Market has shifted its base to Nairobi CBD.The city is now a shadow of its former self after hawkers invaded every available space,even near public toilets.
Under Sonko's leadership, hawkers have more freedom and ego to do what they want,they feel they are protected from harassment by the City County Askaris.But this behavior may bring devastating results.
Here is a photo taken at Nairobi CBD.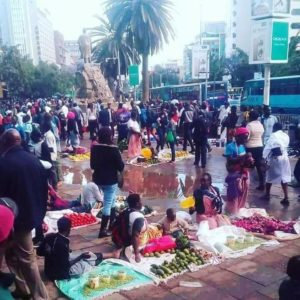 Surely,Sonko needs to do something—he should know this is a Capital city and not a village town.