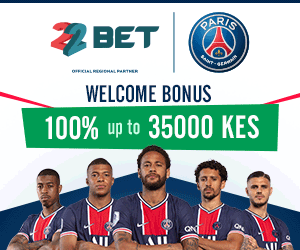 Safaricom was recently named one of the best companies to work for in Kenya. What most Kenyans would like to know is the salaries of each employee in the company. Since 2015 we have been listing salaries of various organizations, but we haven't updated salary structure of Safaricom staff.
While it's no secret that Safaricom CEO earns Ksh10 million as at 2018,majority of Kenyans have no information on what junior staff earn. From sources within the company, here is the salary structure of Safaricom staff.
There are several levels of Management at Safaricom;The CEO heads the company, deputized by Chief Finance Officer and 11 directors. Each Director has his/her line of management based on their area of specialization.
At the lowest level is the position of Customer Care Executives. These are the individuals who pocket Ksh 40,000 to Ksh 80,000.So,if you're attending an interview at Safaricom as the Customer Care Representative and they ask you to quote the salary range, your figure should be Ksh40,000 to Ksh 80,000
Here is the company's salary structure
| | |
| --- | --- |
| JOB TITLE | SALARY(KSH) |
| Chief Executive Officer | 10,000,000 |
| Chief Finance Officer | 5,000,000 |
| Directors | 1,800,000-3,000,000 |
| Senior Managers | 800,000-1,200,000 |
| Managers | 400,000-800,000 |
| Supervisors | 180,000-350,000 |
| Ordinary Graduates | 120,000-180,000 |
| Graduate Trainees | 75,000-150,000 |
| Customer Care | 40,000-80,000 |
In case you join Safaricom as a Graduate Trainee, you will earn Ksh 75,000 to Ksh150,000 depending on the number of years you have stayed in the institution.