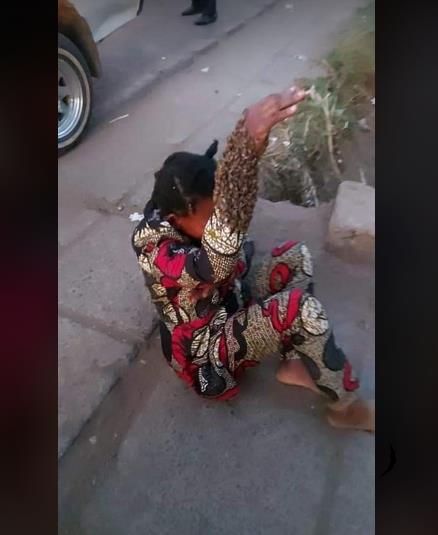 DRAMA has been witnessed in Machakos Bus Park Nairobi today after a lady who arrived from Kitui with a bag full of valuables was immediately attacked by a swarm of bees on her hands after she stepped out of a matatu, making her the centre of attention in the town .
An eye witness intimated that the lady is suspected to have made away with the said bag full of valuables from a man after spending a night with him in Kitui Town. The bag contained a passport of the said man and cash in foreign currency and Kenyan currency.
The lady was later saved by a man believed to be a witch doctor who performed a ritual to send away the bees. The witchdoctor and the woman who had allegedly stole the bag are now looking for the owner of the bag full of valuables to return to him.The woman looks restless,she is ever talking in tongues.